Ryan Blaney will boast a paint scheme inspired by Michael Waltrip in this year's Southern 500 at Darlington Raceway (Sep. 1 on NBCSN).
Blaney revealed the scheme Wednesday for his No. 12 Ford on NASCAR America presents MotorMouths.
The scheme is based on the No. 30 Pennzoil Pontiac that Waltrip drove for owner Chuck Rider from 1991-95.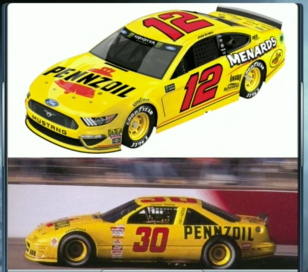 Here are the previous cars Blaney has driven for the Throwback Weekend at Darlington.
2018
Blaney drove a scheme based on the car his father, Dave Blaney, used in the Cup Seres in 2003.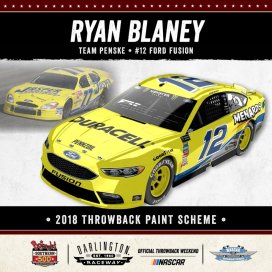 2017
Blaney drove Kyle Petty's 1987 CITGO scheme.
2016
Blaney piloted David Pearson's scheme from 1976.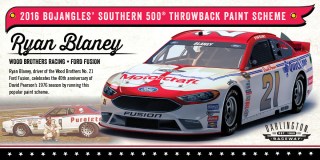 2015
In his first Throwback Weekend start, Blaney's car had a mosaic of more than 2,0000 pictures depicting the history of Wood Brothers Racing.