While Kyle Busch has been the best driver and gotten the most headlines this season in Cup, the other Kyle – Kyle Larson – has become virtually a forgotten man whose year has been one of forgettable finishes for the most part.
Larson finished last in Saturday night's Toyota Owners 400 at Richmond Raceway, the victim of a crash on Lap 125 of the 400-lap event.
It extended Larson's rough and frustrating season.
The California native has plummeted in the last five races, both in finishes and in the standings.
Since his best finish of the season (sixth at Phoenix), Larson has had last-place showings at Texas (39th) and Richmond (37th), both due to crashes. He also was 12th at Fontana, 18th at Martinsville and 19th at Bristol.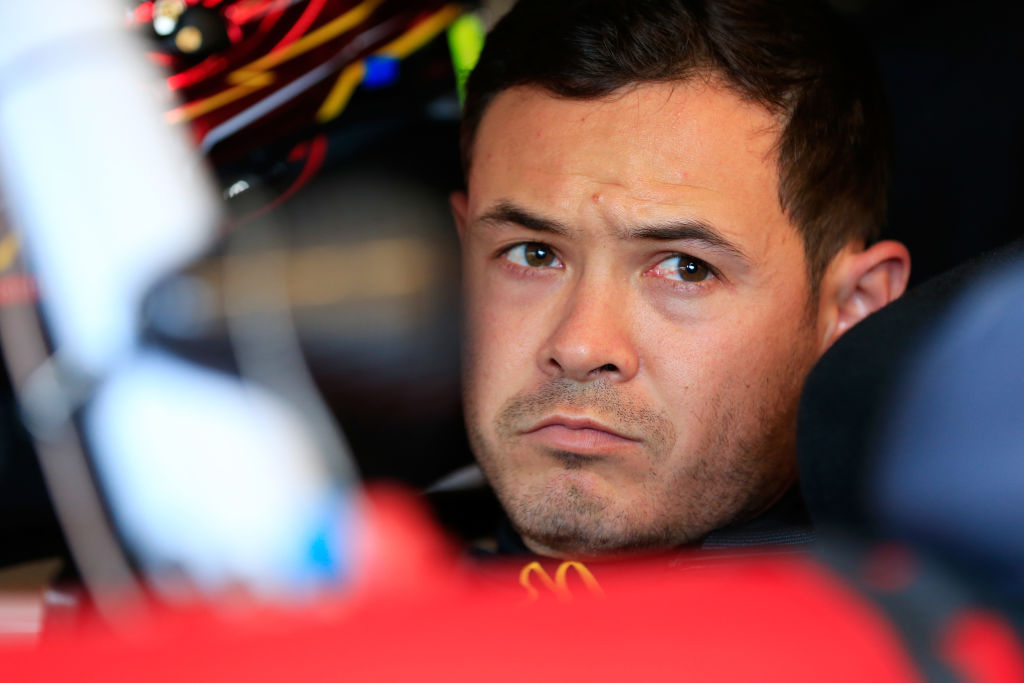 Also since Phoenix, Larson has fallen from sixth in the Cup standings to 19th.
When asked his thoughts about how the first quarter of the 2019 season has been for him, Larson didn't try to sugarcoat things.
"It's been a pretty crappy start to the year," he said bluntly. "I hate the start to the season I've had."
More specifically about Richmond, it was more of the same bad luck for Larson.
"We didn't have great speed tonight, but on the weeks that we have speed, we still run into issues," Larson admitted. "On that restart (the start of Stage 2), I got stuck in the middle.
"I probably squeezed whoever was underneath me (Daniel Hemric) and caused some tire damage and we had to pit to fix that. But they didn't do a good job of pulling the fenders out and then I got a flat and was back in the wall."
Larson is hopeful that with having next weekend off for Easter, the break will give him a break, as well and that his luck will turn around once the series resumes April 28 at Talladega.
In 10 career starts at NASCAR's largest oval, Larson has two top-10 finishes. He crashed and finished last in last spring's race but rebounded for an 11th-place finish in the fall playoff race there.
"Hopefully, this (Easter) break is a good time and we can re-group," he said.
And just maybe, people will start talking about the other Kyle in a positive fashion once again.
Follow @JerryBonkowski