Bobby Labonte, the 2000 NASCAR Cup champion, will kick off his second consecutive season in the NASCAR Whelen Euro Series in this weekend's NASCAR GP of Spain at Circuit Ricardo Tormo in Valencia, Spain.
Labonte, 54, will drive the #70 Mishumotors Chevrolet SS in the ELITE 1 Division for the German team, sharing the car with team owner Mirco Schultis.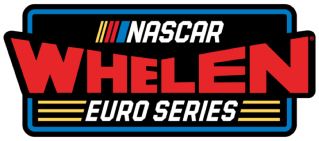 The GP is a two-day event, held on Saturday and Sunday. Labonte will be one of 33 drivers competing in the two ELITE 1 Division races.
"The racing is really good and the competition is getting stronger every year in the NASCAR Whelen Euro Series, so I am excited to get back in the car at the GP of Spain," Labonte said in a media release. "Last year's race in Valencia was pretty intense, especially in turn one. We had some great door-to-door battles along the way and it will be great to take what we learned last year and drive there for the second time."
Labonte competed in 11 of last season's 12 races, finishing 14th in the points. He had one top five and four top 10s, with a runner-up finish at Tours Speedway in France.
"More and more European fans are discovering the special atmosphere of the Euro NASCAR events and it will be great to meet them again in Valencia this weekend," Labonte said.