The 69th Southern 500 might seem like it's a long way aways, but you only have to wait 53 days for the Sept. 2 race at Darlington Raceway, which will air on NBCSN.
That night, the latest batch of throwback paint schemes will race for our affections and the win.
Here's a roundup of the nine paint schemes that have been announced so far.
No. 2 – Brad Keselowski: Will drive Rusty Wallace's paint scheme from the 1990 Cup season.
No. 4 – Kevin Harvick: Will drive a scheme based on Busch Beer's can design from 1996.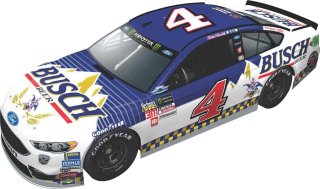 No. 9 – Chase Elliott: The Hendrick Motorsports driver will have a scheme based on one driven by his late cousin, Casey Elliott. He passed away from cancer in 1996.
No. 12 – Ryan Blaney: Will drive a scheme based on the car his father, Dave Blaney, raced in the 2003 Cup season.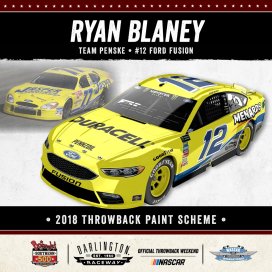 No. 14 – Clint Bowyer: Bowyer will driver a paint scheme based on the car NASCAR Hall of Famer Ned Jarrett drove to a win in the 1965 Southern 500.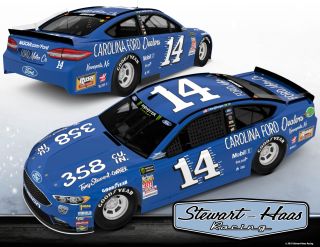 No. 21 – Paul Menard: Wood Brothers Racing will pay tribute to Cale Yarborough's win in the 1968 Southern 500, which was the first for the team and Yarborough.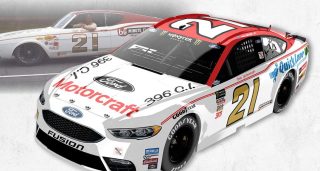 No. 24 – William Byron: Will drive Jeff Gordon's iconic DuPont "Rainbow Warriors" scheme he raced full-time from 1993 -2000.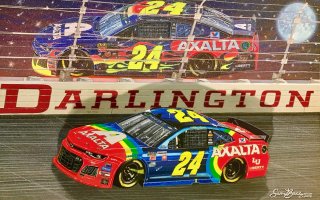 No. 32 – Matt DiBenedetto: Will drive Jeff Burton's paint scheme from the 2000 Cup season.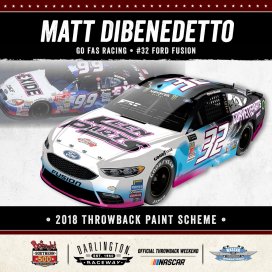 No. 41 – Kurt Busch: Will drive his own paint scheme from the 2003 season when he was part of one of the closest finishes in NASCAR history at Darlington Raceway, losing to Ricky Craven by 0.002 seconds. This year marks the 15th anniversary of the race.