Kevin Harvick will race like it's 1996 with his paint scheme for the Sept. 2 Southern 500.
His No. 4 Ford will be sponsored by Busch Beer and the car's look will be based on the beer's can design from 20 years ago.
Harvick, who won the 2014 Southern 500, has been sponsored by Busch and Budweiser in the three throwback themed races at Darlington Raceway so far, with Budweiser on the car in 2015.
Harvick's paint scheme joins a short list of those that have been announced so far. Those include schemes for Brad Keselowski, Kurt Busch, Matt DiBenedetto and Ryan Blaney.
Here's each of Harvick's throwback schemes so far.
2015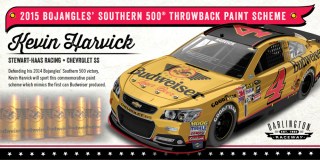 2016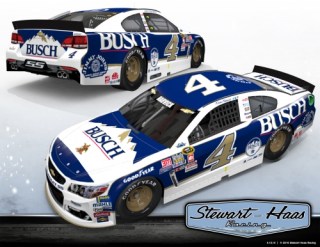 2017