Lawrence Hayden, a former Xfinity Series crew member, was arrested and charged with one count of second-degree assault Friday morning at Dover International Speedway after punching JP Motorsports owner Jerry Hataway and breaking his jaw.
The Dover Police Department was called to the track's infield around 10:51 a.m. in response to the assault.
According to the DPD, Hayden, 33, and Hataway, 56, were in a "verbal argument over issues pertaining to Hayden's employment with the team" when Hayden began punching Hataway and broke his jaw.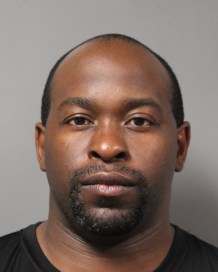 Hataway was initially treated at the Fan Care Center in the track's infield. He was then transferred to Bayhealth Kent General Hospital for more treatment. Hayden was arrested without incident.
Hayden, who resides in Concord, North Carolina, was released on $500 bail.
"Crew member Lawrence Hayden has been indefinitely suspended from NASCAR following his arrest by the Dover Police Department," a NASCAR spokesperson said in a statement provided to NBC Sports. "NASCAR will continue working with local law enforcement and will have no further comment at this time."
JP Motorsports fields the cars of Josh Bilicki and Stephen Leicht.