Tony Mrakovich, a 19-year-old driver with four ARCA Racing Series starts, will make his Xfinity Series debut next weekend at Bristol Motor Speedway.
Mrakovich, a native of Elizabethtown, Pennsylvania, will drive JGL Racing's No. 28 Ford in the April 14 race at the half-mile track and again the following weekend at Richmond Raceway.
Mrakovich will be sponsored by Extreme Energy Solutions, which backed him in the ARCA season-opener at Daytona in February.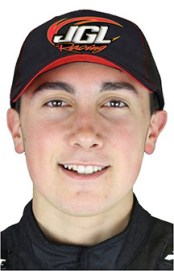 "This is one of the toughest tracks on the circuit," Mrakovich said in a press release. "Some of the sport's most prestigious names have gone to Victory Lane here, so if you can have a good day at Bristol, you've accomplished quite a feat. I'm so thankful for Extreme Energy's support on this journey and for the opportunity to run my first Xfinity race with JGL Racing."
In his four ARCA starts Mrakovich has two top 10s (Salem, Nashville). Both came in cars owned by former Cup driver Ken Schrader.
"Tony is a talented young driver with a lot of potential and we're looking forward to giving him the opportunity to compete in his first Xfinity race," JGL Racing owner James Whitener said in a press release. "We think EES is going to be a great partner with our team and NASCAR is a perfect fit for raising brand awareness for the SMART Emissions Reducer."