MARTINSVILLE, Virginia — Although Richard Petty, Dale Earnhardt and Jimmie Johnson each sit atop NASCAR's pedestal with seven Cup championships, the debate often is who is the best driver of all-time in NASCAR?
Is it Richard Petty, who won 200 races along with those titles?
Is it Dale Earnhardt, who won 76 races and is viewed as the sport's most accomplished restrictor-plate racer of all time?
Is it Jimmie Johnson, who has 83 career victories and won five championships in a row?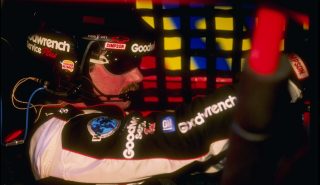 Or is it someone else? David Pearson rarely ran full seasons but still won three championships and 105 races. Jeff Gordon won four titles and 93 races.
One can certainly say that Chase Elliott is biased as Johnson's teammate at Hendrick Motorsports, but Elliott's vote is for Johnson.
"The guy is still one of, if not the greatest driver ever, to ever come through NASCAR; I would probably say the best ever without question,'' Elliott said Saturday at Martinsville Speedway.
Asked how he would defend his vote to a fan who viewed Petty, Earnhardt or some other driver as NASCAR's greatest, Elliott said:
"I think there's a lot of things that factor in,'' Elliott said. "One thing I look at is winning five championships in a row is pretty impressive in my opinion. I think it's just an opinion. I have my opinion on that. I don't see those other guys in the same situation. I'm not taking anything away from them, all legends in the sport. I just don't see anybody competing with what he's done in the short amount of time he's been here.''