NASCAR's trio of seven-time champions have built vast cache with the companies they represented.
Richard Petty became synonymous with STP. Dale Earnhardt's connection to the black GM Goodwrench paint scheme was iconic. And Jimmie Johnson has become a fixture as the polished spokesman for Lowe's the past 17 seasons.
That will change next year as Lowe's announced Wednesday that the 2018 season will be its last as the primary sponsor of Johnson's No. 48 Chevrolet. With a Hendrick contract that runs through 2020, Johnson and the team now will be hunting significant sponsorship for the first time since his rookie season in 2002.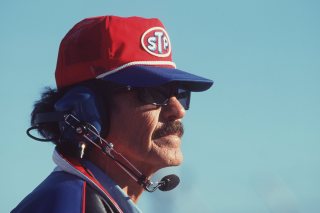 On Wednesday's NASCAR America (video above), analyst Kyle Petty explained why that might be difficult.
"That's going to be tough I think," Petty said. "Richard Petty was an STP driver. I can't imagine Richard Petty ever being anything but STP. Even though Dale Earnhardt Sr. drove that Wranger car, I remember him as the Goodwrench guy. That's his brand.
"Jimmie Johnson has tied his brand to Lowe's. It is Jimmie Johnson, it is Lowe's, it is Chad Knaus, it is Hendrick Motorsports. If I come in and sponsor the last couple of years of his career, am I just going to be the answer to a trivia question at some time? 'Who sponsored Jimmie Johnson the last year of his career?', that type of thing."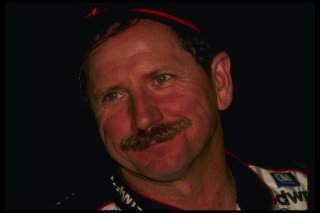 Johnson, 42, does offer a resume that includes 83 victories (tied with Cale Yarborough for sixth all time) and the record-tying seven titles. And a major selling point could be the history-making possibility of an eighth championship awaiting future sponsors.
But Petty said that success also could work against the search.
"When you've had success with a sponsor that they have had, when you've had the success of championships and race wins, and you've built that brand, it's tough to rebrand yourself at 40, 41, 42, 43 as a driver," Petty said. "I think Hendrick, even though (Johnson) is a seven-time champion, even though he can win races, it's a little bit of a battle. It's going to take the right company to come in and say, 'I'll take this project on.' "