Former Motor Racing Network president and executive producer David Hyatt has been named the new president of Iowa Speedway, the track announced Thursday.
Hyatt replaces Jimmy Small, who will transition out of the position over the next several weeks.
"I am honored to join the Iowa Speedway team and build upon the momentum this talented group of people have established," Hyatt said in a press release. "There is a great passion for motorsports in Iowa and we will continue fueling that passion while showcasing The Fastest Short Track on the Planet."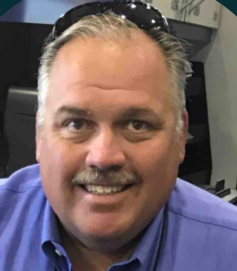 Small has accepted a new position at NASCAR as senior director of International Business Development out of NASCAR's Los Angeles office.
Small worked for NASCAR for nearly 10 years and was the youngest president of a major racing facility in the United States.
"David's unique skill set and his impressive career at MRN make him the perfect choice as my successor," Small said in a press release. "He is a seasoned NASCAR executive with an impeccable reputation in the industry and is well positioned to lead Iowa Speedway into the future."
The .875 mile-track in Newton, Iowa, hosts two Xfinity Series race and one Camping World Truck Series race each year. It began holding races for the two national NASCAR series in 2009.