Danica Patrick was unhappy much of her final season in NASCAR.
Patrick revealed that and a lot more in this past week's Joe Rogan Experience podcast.
When asked how she felt during the 2017 season, Patrick admitted she was disillusioned at times.
"A lot of negativity to some degree, and it feels like a grind a little bit," she told Rogan. "I felt like it wasn't a space I wanted to be in anymore.
"I wanted to be in a happy space, doing things that bring me joy. I was noticing I was missing that – or wanting it more."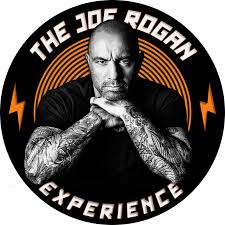 That's why Patrick decided early on that 2017 would be her final full season in racing.
The timing actually couldn't have been better: her contract would not be renewed for 2018 by Stewart Haas Racing, she lost her primary sponsorship early in the 2017 season and the remaining sponsorship on her No. 10 Ford Fusion ran out at season's end and there weren't many other opportunities to remain in the sport.
If there ever was a time for Patrick to go in another direction and try something else, 2018 would be that time.
"It's just life; just do things that make you happy," she told Rogan.
So Patrick has begun building a new life. Sure, she still plans on competing in next month's Daytona 500 and in May's Indianapolis 500 – she's calling it the "Danica Double" – she's also begun creating a new life after and beyond racing.
She's building upon herself as a brand rather than just a race car driver. She's moving in a direction that, with the exception of Daytona and Indy, she'll not be involved in racing for the first time in more than 25 years.
"Those are going to be my last two races ever," Patrick said. "This is my Danica Double goodbye tour. I'm ready. I love racing but I love other things, too.
"I'm okay with transitioning out and there were a lot of things that were kind of pointing me in this direction in 2017, stuff that had never happened to me before to kind of, yeah, head towards the exit a little bit. But I'm good with it. I'm a very decisive person.
"This was one of them that I thought about a little bit how to be done or if to be done, I guess, but the how was the hardest part. My agent kept calling and asking me 'what about this or what if you did that' and I said no, no and no. You all have to be ready for me to be done, please."
Patrick's racing career began before she was 10 years old – she already was thinking at that age about going to college to become an engineer "so I could work on my race car."
She began racing go-karts growing up in Roscoe, Illinois (about 2 hours from Chicago) and by 16 she was racing Formula cars in Europe.
So after nearly 25 years of racing, it's time to move on – and Patrick is ready.
"In the last year, as far as an energetic space, it's just so sad and negative a lot of the time," she said. "Racing in general, most of the time it's miserable. You have some days that are good, but most of time it's not happy.
"You're not satisfied, you wish somebody would have treated you better out there, there's so many things to be negative about, and just the grind of it.
"Everybody is worn out. You have to be really careful about the people around you, everybody has to be in a good mood not to spiral out of control, because you see each other three, four days every week for 40 weeks of the year, so you've got to be in a good space with people."
During her time in both IndyCar and NASCAR, Patrick became the face of and inspiration for female racers in all forms of motorsports over the past decade-plus.
She has given all of herself to racing on four wheels, be it in an open-wheel Indy car or a NASCAR stock car. Racing was all she wanted to do for so very long.
Heck, she has a tattoo on her back that starts out as an American flag and fades into a checkered flag. If that isn't an example of a true bad-ass racer, what is?
Yet not having the success she hoped for and even expected in NASCAR left her becoming somewhat jaded, feeling like she was going in circles both literally and figuratively.
Still, her decision to retire from full-time racing at the age of 35 – she turns 36 on March 25 – caught some by surprise.
"I think everyone would expect with what I do, at the level I do it, that racing is the only thing I do, I love it so much I'll do anything, I'll drive every day – and the truth is, no," Patrick said. "I like racing, but there's a lot of things I don't like about it, too.
"I'm grateful for everything it's given me, but if you were to ask me what I do outside of racing, I don't go to the racetrack, I don't watch races."
And after the upcoming Daytona 500 on Feb. 18 and Indianapolis 500 on May 27, she'll permanently not go to the racetrack or watch races, it would appear.
Now it's on to a life as enhancing and expanding her personal brand, transitioning from being a race car driver to making and selling wine, designing and marketing clothes, writing books and so much more.
Click here to listen to the two-hour audio version of Patrick's appearance on Rogan's podcast.
Or, watch the whole interview on YouTube: