Darlington Raceway on Thursday celebrated the 70th birthday of NASCAR in a big way, announcing details for the fourth annual NASCAR throwback weekend.
The track revealed the 2018 edition of the throwback weekend will celebrate "Seven Decades of NASCAR," to be held Aug. 31-Sept. 2 at the legendary 1.366-mile track.
The weekend will include the Cup Series' Bojangles' Southern 500 and the Xfinity Series' Sports Clips Haircuts VFW 200.
NASCAR held its first of several organizational meetings on Dec. 14, 1947, at the Streamline Hotel in Daytona Beach, Florida. That ultimately led to the official formation of NASCAR on Feb. 21, 1948.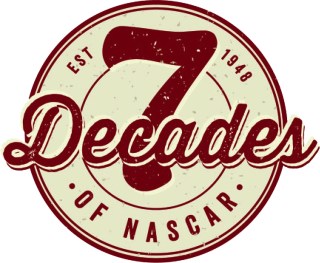 The throwback weekend will honor and feature highlights of some of the biggest moments in the sport's history over its first 70 years.
"This is a tremendous opportunity for Darlington Raceway and the NASCAR industry to celebrate the sport over a seven decade period during our 2018 throwback weekend," Darlington Raceway President Kerry Tharp said in a media release.
"We have been era specific the past three years," Tharp added, "so we felt it was important to recognize the 70th anniversary of NASCAR with our 'Seven Decades of NASCAR' celebration next season and give the teams, sanctioning body and others a wider brush to paint a picture capturing memorable moments we might not have celebrated in year's past."
Memorable moments to be celebrated include several that took place at Darlington itself, including Ned Jarrett's record-setting 14-lap victory in the 1965 Southern 500, Ricky Craven's record-setting photo finish win over Kurt Busch in 2003, and Jimmie Johnson's 2012 Southern 500 win, which gave team owner Rick Hendrick his 200th career victory, among others.
Cup winners of the first three throwback weekends have been Carl Edwards (2015), Martin Truex Jr. (2016) and Denny Hamlin (2017).
As has been the case for the first three throwback weekends, the track will once again issue commemorative tickets for the Southern 500.
"We have produced commemorative tickets for our fans every year of the throwback program, which is an important part of our platform," Tharp said. "We appreciate how much the fans have supported Darlington Raceway and want them to walk away from our weekend with a special keepsake that recognizes our rich history and honors the stars of our sport."