In likely their last NASCAR starts together, Matt Kenseth and Dale Earnhardt Jr. will get to race like it's 2000.
Joe Gibbs Racing revealed Tuesday that Kenseth, who is making his last start for the team Sunday in the Ford EcoBoost 400 (2:30 p.m. ET on NBC), will sport his rookie paint scheme.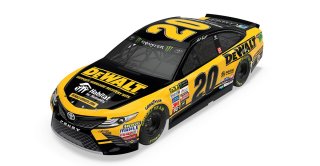 The No. 20 DeWalt Toyota will look like the N0. 17 Ford Kenseth drove 17 years ago when he competed for Roush Fenway Racing and won the Cup Rookie of the Year Award in a DeWalt-sponsored car.
He joins Earnhardt in driving his rookie paint scheme in the race.
Earnhardt's No. 88 Axalta Chevrolet will look like the No. 8 Budweiser Chevrolet he drove in the 2000 Cup season.
MORE: Budweiser pays tribute to Dale Jr.
Kenseth enters the race after earning his 39th Cup win at Phoenix Raceway.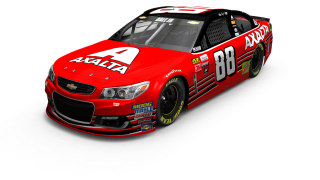 Earnhardt tweeted after Sunday's race that when he went to congratulate Kenseth on his win, his friend said "one for the old guys!"
Kenseth and Earnhardt's NASCAR careers began in tandem. They competed against each other in the Xfinity Series from 1998-99 before making the jump to Cup full-time in 2000.
"We did a lot of things, together," Earnhardt said last Friday. "We supported each other and enjoyed seeing each other have success.  Matt, I love his sense of humor, I love the person he is and the person he has become, the father he is. … Since the very beginning have always been at most race tracks, probably 80 or 90 percent of them we have been neighbors in the bus lot.
"And so, you know he has always had an influence on me as far as how I race or the person I want to be or become.  It's just been a great friendship … this year he rides and I ride (bicycles), so we cycle a lot on Friday's together and he jokes all the time when we found out about the news about (wife) Amy's pregnancy he joked that he was angry he didn't get a text from me before he read about it on social media.  So, that is the kind of friend he is.  He expects to be one of those guys that you text when you have that kind of news and I love that about Matt and I love that he thinks that is our friendship that we have.
"Because that will be with us long after we are done driving.  And I hate to think that he if finished knowing that he wants to continue to compete.  I know that he wants to race and I think he can obviously still be competitive and I hope that he gets the opportunity he wants to be able to continue.  It's going to make Homestead even more emotional because we came in together."
Earnhardt and Kenseth are the only drivers from the 2000 rookie class still competing in NASCAR. Xfinity Series driver Elliott Sadler is the only other full-time driver from that season still competing full-time in NASCAR.