Xfinity Series points leader Elliott Sadler will honor childhood racing hero Cale Yarborough with his paint scheme for the Sept. 2 race at Darlington Raceway.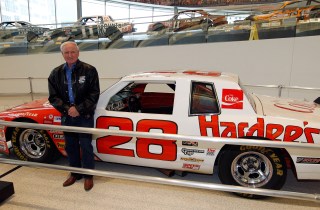 The JR Motorsports driver revealed the paint scheme Tuesday on NASCAR America. His No. 1 Chevrolet will have the same color blocking, but not colors, of Yarborough's famous No. 28 Hardee's car.
Sadler is not the only driver that will have some form of the Hardee's paint scheme at Darlington. Dakoda Armstrong, driver of JGL Racing's No. 28, will have the exact colors of the Hardee's car and a logo on the hood commemorating Yarborough.
A five-time winner at Darlington and a three-time Cup champion, Yarborough is a native of Timmonsville, South Carolina, which is roughly 20 miles from Darlington.
Watch the video for the full reveal of the car.