The 2017 rookie class in the NASCAR Cup Series is noteworthy to say the least.
The drivers competing for Rookie of the Year honors are 2016 Xfinity champion Daniel Suarez, 2015 Camping World Truck Series champion and eight-time Xfinity winner Erik Jones, Germain Racing's Ty Dillon (brother to Richard Childress Racing's Austin Dillon) an BK Racing's Corey LaJoie and Gray Gaulding.
After 11 races in the season and the All-Star weekend looming, the competition between three of the five drivers is narrow.
Following Saturday's race at Kansas Speedway, Suarez, Jones and Dillon are 19th, 20th and 21st in the point standings.
Suarez and Jones, former teammates in the Xfinity Series at Joe Gibbs Racing, are tied with 217 points. That is 258 points behind leader Kyle Larson.
Jones is coming off a brutal race where his No. 77 Toyota caused three separate cautions. After spinning on his own twice, the third accident occurred when Dillon tagged Jones' left-rear quarter panel exiting Turn 4 and sent Jones sliding into the infield. He finished 22nd.
Suarez had a quietly impressive night. He finished seventh for the third time this year. He's the only rookie with multiple top 10s.
Ty Dillon is 13 points behind the Toyota drivers.
After spinning himself early in the race, Dillon placed 14th at Kansas. Outside a DNF in the Daytona 500, Dillon has finished on the lead lap in all but one race (Martinsville).
Meanwhile, Corey LaJoie is the only other rookie to start all 11 races so far. The son of former Xfinity champion Randy LaJoie, he is 34th in the standings with 77 points. He placed 27th at Kansas and has yet to finish on the lead lap this season.
Gaulding has started in 10 of 11 races. He is 36th in points with 51 points after finishing 34th at Kansas.
All five rookies are outside the top 16 in the standings, meaning they would not be in the playoffs if the regular season ended today.
All five drivers will try to qualify for the All-Star Race via the Monster Energy Open or by the fan vote this weekend.
Here's a breakdown of each rookie's season so far.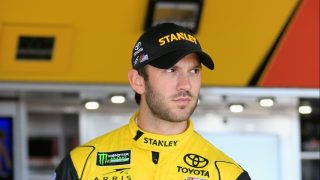 Daniel Suarez, No. 19 Joe Gibbs Racing Toyota
Points Position: 19th
Top fives: None
Top 10s: Three
Laps Led: None
Avg. Finish: 17.4
Best finish: Seventh (Phoenix, Auto Club, Kansas)
DNFs: One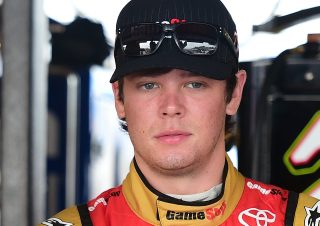 Erik Jones, No. 77 Furniture Row Racing Toyota
Points Position: 20th
Top fives: None
Top 10s: One
Laps Led: Two
Avg. Finish: 21.1
Best finish: Eighth (Phoenix)
DNFs: Three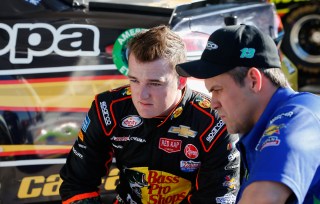 Ty Dillon, No. 13 Germain Racing Chevrolet
Points Position: 21st
Top fives: None
Top 10s: None
Laps Led: Six
Avg. Finish: 18.8
Best finish: 13th (Talladega)
DNFs: One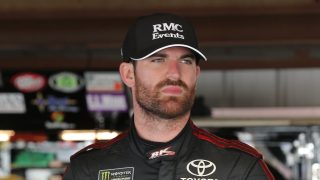 Corey LaJoie, No. 83 BK Racing Toyota
Points Position: 34th
Top fives: None
Top 10s: None
Laps Led: None
Avg. Finish: 30.5
Best finish: 24th (Daytona 500, Bristol)
DNFs: Two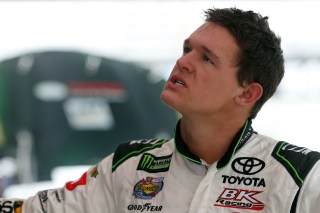 Gray Gaulding, No. 23 BK Racing Toyota
Points Position: 36th
Top fives: None
Top 10s: None
Laps Led: None
Avg. Finish: 32.1
Best finish: 20th (Talladega)
DNFs: Three