NBCSN reporter Kelli Stavast joined the NASCAR on NBC podcast to discuss her diverse coverage schedule and her journey to becoming a pit reporter.
After growing up in Denver and attending college in Southern California, Stavast was working as a freelance sports reporter when the call came to cover off-road racing.
"If you think you know nothing about racing, the idea of off-road racing, I had no idea," Stavast said with a laugh on the podcast.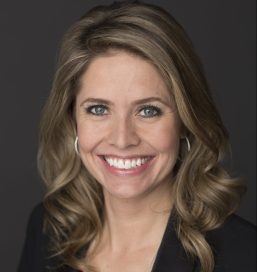 She worked as part of an on-air team with NBC NASCAR veterans Marty Snider, Dave Burns, Bill Weber and Wally Dallenbach Jr., leading to more work with the network. After a season of covering motocross, she was asked to cover IndyCar and NASCAR and make a move to Charlotte.
After two years of living in North Carolina, Stavast since has returned to Las Vegas to be with her fiancée, Gavin (whom she met in a chance meeting through his good friend, Kurt Busch). But she remains ingrained as a pit reporter in the NASCAR community, where she immediately felt at ease.
"I felt more comfortable in the garage and walking into team haulers," she said. "In NASCAR, we talk to drivers as much as we can, but we rely heavily on talking to the crew chiefs and other team members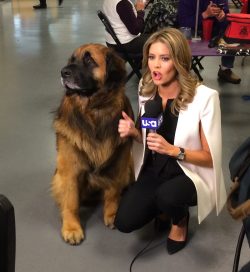 because they're spending that time in the haulers, in the garage.
"I've loved NASCAR, and for whatever reason I've felt comfortable from the get-go."
During the podcast, Stavast also discussed:
–The main objective of being a pit reporter and the chaotic process behind the scenes of broadcasting a race;
–Her experience as an Olympics reporter on the Summer and Winter Games (including an amusing encounter with Jimmie Johnson on the ski slopes).
–The fun times she had at the Westminster Dog Show (and why she loved covering the winner).
You can listen to the podcast by clicking on the AudioBoom embed below or download and subscribe to the podcast on Apple Podcasts by clicking here. The free subscription will provide automatic downloads of new episodes to your smartphone.
It also is available on Stitcher by clicking here and also can be found on Google Play, Spotify and a host of other smartphone apps.