The Xfinity Series is six races and two off weeks into its season.
That gives us a small sample size to look at how this years' rookie class is stacking up against each other.
Five drivers on five different teams are competing for Rookie of the Year honors, and so far the best of bunch – and the series – is JR Motorsports' William Byron.
The 19-year-old driver is first in the point standings after six races. He's the only rookie to earn a pole and a stage win. Byron's Stage 2 win last week at Texas Motor Speedway made him just the second Xfinity regular to win a stage this season. Elliott Sadler is the only other one.
Byron and Cole Custer are the only rookies to earn top-five finishes so far with one each.
Three rookies, Byron, Matt Tifft and Daniel Hemric, are in the top 10 in points.
Here's a break down of each rookies' season so far.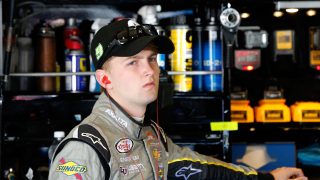 William Byron, No. 9 JR Motorsports Chevrolet
Points Position: First
Top fives: two
Top 10s: five
Laps Led 19
Avg. Finish: 7.7
Best finish: fourth (Phoenix)
Poles: One (Phoenix)
DNF: None
MORE: Xfinity Spotlight Q&A with Byron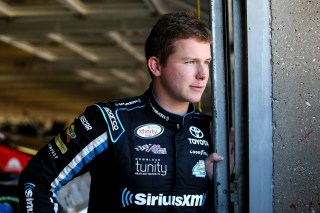 Matt Tifft; No. 19 Joe Gibbs Racing Toyota
Points: Sixth
Top fives: None
Top 10s: One (Texas)
Lap led: four
Avg. finish: 15.8
Best finish: Ninth (Texas)
DNF: One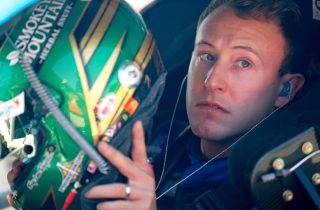 Daniel Hemric; No. 21 Richard Childress Racing Chevrolet
Points: Seventh
Top Fives: None
Top 10s: Two
Laps Led: None
Avg. finish: 17.2
Best finish: Seventh (Phoenix)
DNF: One
MORE: Xfinity Series Spotlight Q&A with Hemric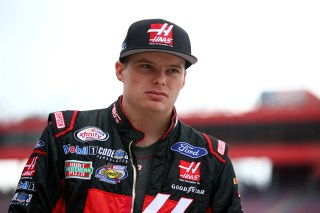 Cole Custer; No. 00 Stewart-Haas Racing Ford
Points: 12th
Top Fives: One (Texas)
Top 10s: Two
Laps Led: None
Avg. Finish: 19.8
Best Finish: Fifth (Texas)
DNF: Two
Spencer Gallagher; No. 23 GMS Racing Chevrolet
Points: 17th
Top Fives: None
Top 10s: None
Laps Led: None
Avg. Finish: 23rd
Best Finish: 14th (Texas)
DNF: One
MORE: Xfinity Series Spotlight Q&A with Gallagher