What do drones, bowling balls and NASCAR have in common?
You'll soon find them together at one point or another at an upcoming NASCAR race weekend.
Dover International Speedway announced Thursday that it will play host to the first race of the 2017 season for the International Drone Racing Association (IDRA), to be held in conjunction with the NASCAR tripleheader race weekend June 2-4.
A field of 16 international teams will take part in the drone event, which will be held in the Dover FanZone. Admission will be free. It will mark the first of a three-year agreement for the track to host the event.
"Dover International Speedway is an incredible opportunity for IDRA," said series founder and CEO Justin Haggerty in a media release. "Showcasing the sport, during a major NASCAR weekend, to over tens of thousands of motorsports fans is the best opportunity that IDRA could ask for."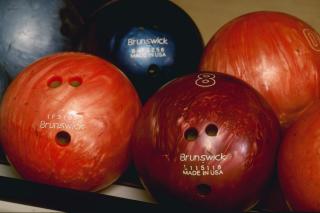 Dover isn't the only track to have a special event upcoming. Richmond International Raceway's fall race weekend Sept. 8-9 – which will determine the field for the NASCAR Cup playoffs – will host the season finale of the Professional Women's Bowling Association
QubicaAMF will install bowling lanes in the track's Old Dominion Building. A field of 16 players will vie for the Smithfield PWBA Tour Championship, with the event to be televised live on the CBS Sports Network on Sept. 6.
"The eyes of the racing world will be on Richmond as the inaugural Monster Energy NASCAR Cup Series regular season champion will be crowned in the Federated Auto Parts 400," track president Dennis Bickmeier said in a media release. "As always, Fan Appreciation Weekend will continue to be one of the best fan experiences in NASCAR.
"Adding a world-class event like the Smithfield PWBA Tour Championship provides another great experience for fans that makes our race a destination."