Will success spoil Clint Bowyer?
By comparison to the struggles he went through during his forgettable 2016 campaign with HScott Motorsports. Bowyer is having a championship season of sorts in 2017.
In his first six races with Stewart-Haas Racing in 2017, Bowyer has one top-five and three top 10s (which equals the number of top 10s he had in all of 2016 with HScott Motorsports).
He also earned his first top-five finish (third at Fontana) in 53 starts, dating back to a fifth at Bristol Motor Speedway in August 2015.
Tony Stewart's successor in the No. 14 Ford is the highest-ranked driver in the Stewart-Haas Racing stable at eighth heading into Sunday's O'Reilly Auto Parts 500 at Texas Motor Speedway.
Yep, that's right. The first-year SHR driver is ahead of teammates Kevin Harvick (10th place), Daytona 500 winner Kurt Busch (19th) and Danica Patrick (29th).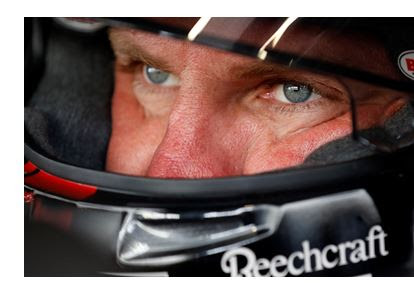 The start is a far cry from the way 2016 ended in 27th place.
Bowyer also has been the highest-finishing SHR driver in three of the last four races, a stretch he hopes to extend this weekend with a decent overall record at the 1.5-mile Texas Motor Speedway and its totally repaved racing surface.
In 22 starts at the Fort Worth track, Bowyer has yet to win, but he has three top-fives and 10 top-10 finishes. His most recent top-10 was an eighth in spring 2014, and his last top-five was runner-up in spring 2011.
His average finish is 15.5 and average start is 17.4.
But with the TMS repave, all bets are off, Bowyer said.
"Whatever has been the key to success is Texas is probably the opposite of what you will want to do this weekend," he said in a team media release. "It's literally a whole new ballgame."
That can mean just about anything.
Drivers won't get their first chance to feel out the new surface – which includes a reconfigured Turns 1 and 2 (each cut from 24 to 20 degrees of banking and widened from 55 to 80 feet) – until Friday's practice session.
While Bowyer is looking forward to return to TMS because it's one of his favorite tracks on the Cup circuit, the repaving is a whole other matter.
"I'm not a fan of repaves," he said. "It's disappointing for everybody, including the tracks, but it was time.
"Tracks are like a bottle of wine in that they age really well. But, at some point, you pop the cork and drink the wine. After you drink it, the bottle is empty and it's time for something new."
Part of the impetus for the resurfacing, the second since the track first opened in 1997 (it also was repaved in 2001), were lengthy rain delays that impacted all three NASCAR and IndyCar race weekends last year.
Whatever the new surface throws at Bowyer and the rest of the NASCAR Cup brigade, he'll be ready.
"In years past, it's been tire management and finding a groove where you can work, but I really do think that will be all thrown out the window," Bowyer said. "Now, you will probably need to find the shortest way around the track, which means riding around the bottom will be the fastest way around."
TMS used to be one of the fastest tracks on the Cup circuit before yielding its unofficial king of speed reputation to other tracks.
"For Texas it's all about having the sheer speed," Bowyer said. "On those 1.5-mile tracks, you have to have a car that unloads fast. You can be a little bit tight or a little bit loose but, if that car isn't making grip, making downforce and having the speed on the racetrack, then you are going to struggle.
"Unloading a fast hot rod right off the truck is going to be so important because you are going to have to qualify well and have that track position to be a contender."