It's been 47 years but Pete Hamilton vividly remembers February 22, 1970 – the greatest day of his racing career – as if it was yesterday.
"To tell you the truth, I don't know if I necessarily expected anything grand to happen that day," Hamilton told NASCAR Talk.
Having signed just weeks earlier to run an abbreviated 16-race schedule for Petty Enterprises, the Massachusetts native found himself in the 12th edition of the Daytona 500, driving the No. 40 Plymouth Superbird with its renowned high rear spoiler.
While the pressure of driving for team owners Lee and Richard Petty and in the "Great American Race" may have made other drivers nervous, such was not the case for Hamilton.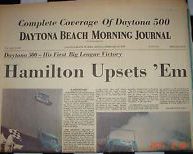 In just the second Daytona 500 of his career (he finished 44th the year before), Hamilton was cool, calm and collected.
And it was those same attributes that led Hamilton to win NASCAR's biggest race, beating the best of the best, including Petty, A.J. Foyt, Buddy Baker, Bobby Allison and David Pearson.
When Richard Petty's engine expired just seven laps into the 500, Hamilton became the standard bearer for Petty Enterprises and he did not disappoint.
Having qualified ninth, Hamilton ran a patient and methodical race, slowly working his way up through the field. He led two times for four laps along the way until he got into a late-race battle with future NASCAR Hall of Famer David Pearson.
Pearson had dominated the race, leading 82 laps across five different points, including laps 176-191. But Pearson and his Holman-Moody Ford could not hold off Hamilton, who led the final nine laps en route to victory lane.
"We had ran fast, and I think we ran a little faster than Richard, but I knew that I had a lot to learn," Hamilton told NASCAR Talk.
"By about three-quarters of the race, we were in third place, and then I passed Bobby Allison and got behind David Pearson and was able to pass him and take the lead. That was pretty damn thrilling for this Yankee boy.
"The last 20 laps or so, David and I fought our hearts out, slipping and sliding. We didn't beat on each other, but we came damn close, and I was fortunate enough to get the best of that deal."
The 27-year-old Hamilton, with a winning speed of 149.601 mph, beat Pearson by three car lengths, the only two drivers to finish on the lead lap. It was the fourth time Petty Enterprises had won the "Great American Race" in its 12-year history at that point (it would eventually win the 500 nine times, including seven by Richard Petty).
Remember, this was 1970, so there was no radio communication between teams and drivers. Even though he was the first to take the checkered flag, Hamilton wasn't completely sure he had won.
So he did something unique in Daytona 500 annals:
"When I took the checkered flag, I made a decision at that point that I wasn't going to let off. I was going to drive an extra lap just to make damned sure that I was the one in front," Hamilton said with a laugh.
"That lap after the end of the race, I still was running wide open all the way around. Finally, when I got into turns 3 and 4, I began to slow down. It was a pretty thrilling thing.
"When I got into victory circle I remember I couldn't stop smiling. Maurice Petty was my crew chief. We had a big old hug and a big old happy time, along with all the guys that had worked on the car."
The 1970 season would go on to be the best of Hamilton's NASCAR Grand National career. He also won both races at Talladega that season, and won the 1971 Daytona 500 qualifying race.
All told, Hamilton made 64 Grand National starts, won four races, and earned 26 top-five and 33 top-10 finishes plus three poles.
He retired as a driver after the 1973 season and began building race car chassis. He also built a seven-building warehouse and office complex in suburban Atlanta that he still owns today.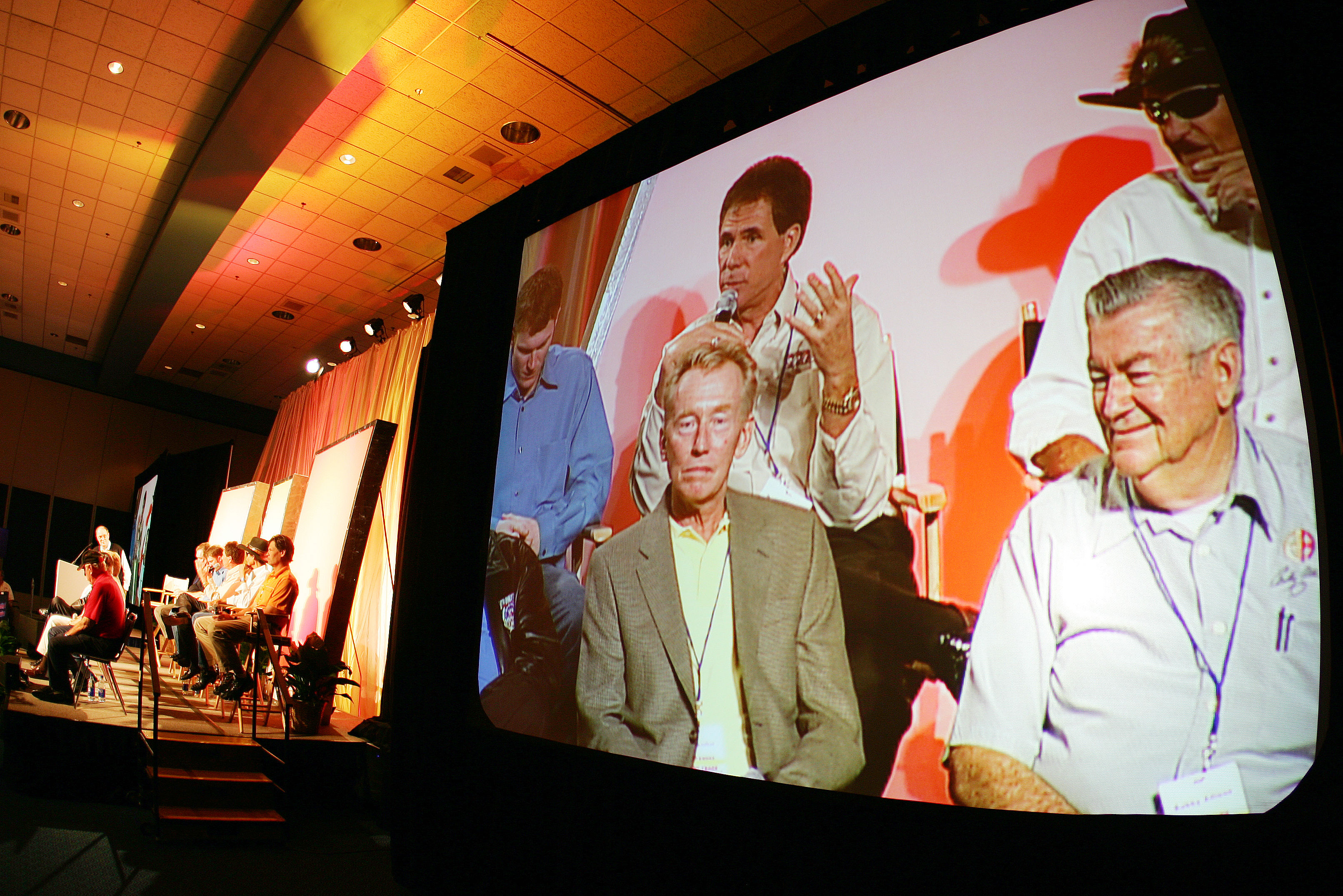 Now 74, Hamilton is retired and splits his time between Georgia and New England. While he hasn't attended a NASCAR race since the 50th Daytona 500 in 2008, he said "I'm still an avid NASCAR fan. I watch the majority of the races on TV."
Then he added with a laugh, "My wife tells me I watch the start of the race, sleep through the middle and then wake up for the end. I don't know how the hell I wake up for the end, but I manage to see the end of most of the races. She winds up watching most of the race instead of my sorry ass."
Hamilton will be watching the 59th Daytona 500 this Sunday, but don't be surprised if his mind goes back 47 years at some point during the day.
"I have a very vivid memory of racing that day with guys like Buddy Baker, Charlie Glotzbach, Bobby and Donnie Allison, and David Pearson," he said. "It makes you feel real good and proud of what we accomplished together.
"It wasn't a 'me' thing, it was a 'we' thing. It took everybody that was on the car to make the thing really go. I was just the driver, the pilot."
Let us know who you would like to hear about from the past and email Jerry Bonkowski at jerry.bonkowski@Nbcuni.com with your suggestion.
Follow @JerryBonkowski