Steve Letarte, the NBC Sports analyst – and perhaps more importantly, former crew chief known for brilliant strategy, explained the 2017 race enhancements on the new NASCAR on NBC podcast.
Under new rules, races in the Monster Energy NASCAR Cup Series will be broken into three segment. Points will be awarded for 1-10 after the first two segments and then normally paid out after the final stage, whose winner will earn the automatic berth into the playoffs. Drivers also will earn a point for every stage win and five points for overall win – and those tallies will apply to the playoffs and carry through the first nine races.
Letarte conceded there will be an initial complexity to the system, but that it's more than worth the trade-off.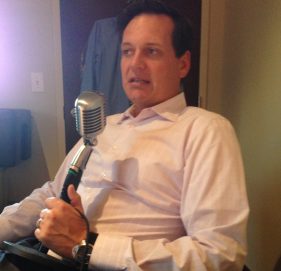 "Every lap of every race can affect the opportunity to win the championship," he said. "There's no way to do this correctly and make it so simple that everyone says, 'I get it.' It has to be a little complicated.
"Keep it simple and cheer your driver to a win. Win segments and win races, because they all have values."
Letarte, who worked alongside Chad Knaus, the crew chief mastermind behind Jimmie Johnson's seven championships, is expecting strategy plays will play a major role.
"There's all these ways to manipulate the format," Letarte said. "I'm not going to pretend to think we've thought them all up because there are so many crew chiefs who are so smart. They will find ways to take advantage of this, and that's good competition and what we want to all see."
Letarte said this season's races will have "a million questions going through crew chiefs' minds, and … the fans get to sit back, drink a cold one and watch some really exciting moments throughout the race."
You can listen to the podcast by clicking on the AudioBoom embed below or download and subscribe to the podcast on iTunes by clicking here. The free subscription will provide automatic downloads of new episodes to your smartphone. It also is available on Stitcher by clicking here and also can be found on Google Play, Spotify and a host of other smartphone apps.
Here are for time codes for easy referencing while listening to the podcast.