It has been 24 years since Alan Kulwicki won the 1992 NASCAR Winston Cup championship. He died in a plane crash less than five months later on April 1, 1993.
But the legacy of Kulwicki continues with the Kulwicki Driver Development Program (KDDP) and the Kulwicki Cup Championship.
The organization announced Wednesday that Alex Prunty, a Wisconsin native like Kulwicki, was named the 2016 Kulwicki Cup Champion.
Prunty, 24, of Lomira, Wisc., defeated runner-up Dave Farrington Jr., of Jay, Maine, 533 points to 525 in the seven-driver field.
The points for the championship are determined not only by on-track performance during the 2016 season, but also by each driver's community involvement, social media interaction and off-track projects.
The final outcome was determined by an advisory board, as well as 2015 KDDP inaugural Kulwicki Cup Champion Ty Majeski.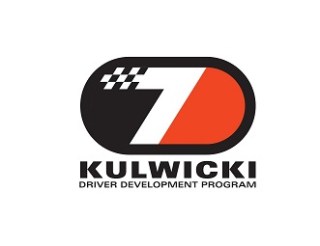 "The battle for this year's Kulwicki Cup title was as exciting and intense as it could be," KDDP Executive Director Tom Roberts said in a media release. "Unlike last season when our champion (Majeski) had such a spectacular fall that he distanced himself from the competition, this contest was incredibly close and went down to the wire.
"The final point standings certainly reflect the importance of everything that goes into winning our prestigious award. It's not just what you do on the race track that counts. Our mission is to help worthy drivers toward reaching their dreams while at the same time keeping Alan Kulwicki's memory and legacy alive. I think our board and Ty did an excellent job in keeping that goal paramount in this undertaking."
The final 2016 KDDP "Kulwicki Cup" point standings:
1) – Alex Prunty – 533
2) – Dave Farrington Jr. – 525
3) – Michael Ostdiek — 496
4) – Jeremy Doss – 488
5) – Brandon Setzer – 246
6) – Cody Haskins – 204
7) – Quin Houff – 175
Prunty competed in Super Late Models in 2016 and won races at Slinger Speedway and Dells Raceway Park in his home state. He also earned Rookie of the Year honors at Slinger and finished third in the track's Super Late Model division.
Farrington, who was the only driver to compete for the Kulwicki Cup in both 2015 and 2016, won five races and garnered 18 top-five finishes this season, including wins at his home track, Beech Ridge Motor Speedway.
"Alan would have been so proud of all of these racers," Roberts said of Kulwicki. "When you look back on the season, each of them certainly benefitted from our support and progressed in some unique fashion during the year."
Prunty and the other six drivers in the 2016 KDDP class will be recognized at the organization's banquet on Dec. 14 at Charlotte Motor Speedway, which would have been Kulwicki's 62nd birthday.
Prunty will receive a winner's check of $54,439 and the Kulwicki Cup Champion's trophy.
Follow @Jerry Bonkowski