NBCSN will pay tribute to NASCAR Sprint Cup star Tony Stewart in a special broadcast from 9 to 11 p.m. ET tonight.
NBCSN Presents #NASCARTHROWBACK SPECIAL will feature the 2011 Sprint Cup championship race at Homestead-Miami Speedway. Stewart and Carl Edwards tied for the title, but Stewart won on a tiebreaker to earn his third Sprint Cup crown.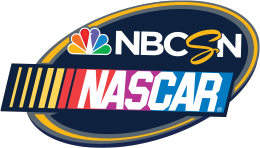 The show also will feature an interactive watch party that will incorporate social media posts. NASCAR drivers, race teams, NBC Sports broadcasters and fans can interact on-screen by using the hashtag #NASCARThrowback.
This will be the network's second on-air interactive watch party (the first was in June).
"Prior to launching NBC's portion of the NASCAR season in July, we generated great excitement and engagement with our first #NASCARThrowback special," said Jenny Storms, Chief Marketing Officer, NBC Sports Group.
"We are looking forward to not only honoring Tony Stewart with this second #NASCARThrowback event, but giving the fans, drivers, teams and racing community the opportunity to interact and have a shared social experience as we head into Championship Weekend."
Follow @JerryBonkowski