Ben Kennedy was the lowest-finishing Camping World Truck Series Chase driver (18th) in Saturday's Texas Roadhouse 200 at Martinsville Speedway.
For that, he blamed another Ben: non-Chaser and Truck Series rookie Ben Rhodes.
The two Bens tangled on Lap 174 of the 200-lap race when Rhodes spun Kennedy, who was then hit in the rear by John Wes Townley.
"He just wrecked us," Kennedy said of Rhodes to Motor Racing Network. "He tried to wreck us earlier, failed at it and got to us again and just wrecked us. He pile-drived into us. It's unfortunate."
Joey Cohen, Kennedy's crew chief, took to Twitter to express his thoughts about Rhodes, as well.
The 19-year-old Rhodes saw his final on-track confrontation with Kennedy differently.
"I was trying to move Ben Kennedy up a little bit to get past him and ended up getting into him too hard on the second time coming around the corner and spun him out," Rhodes said. "I apologized for that and to him because I know he's in the Chase and fighting for a championship. It's something I would never do to him on purpose."
When Kennedy approached Rhodes on pit road after the race, they came close to a confrontation.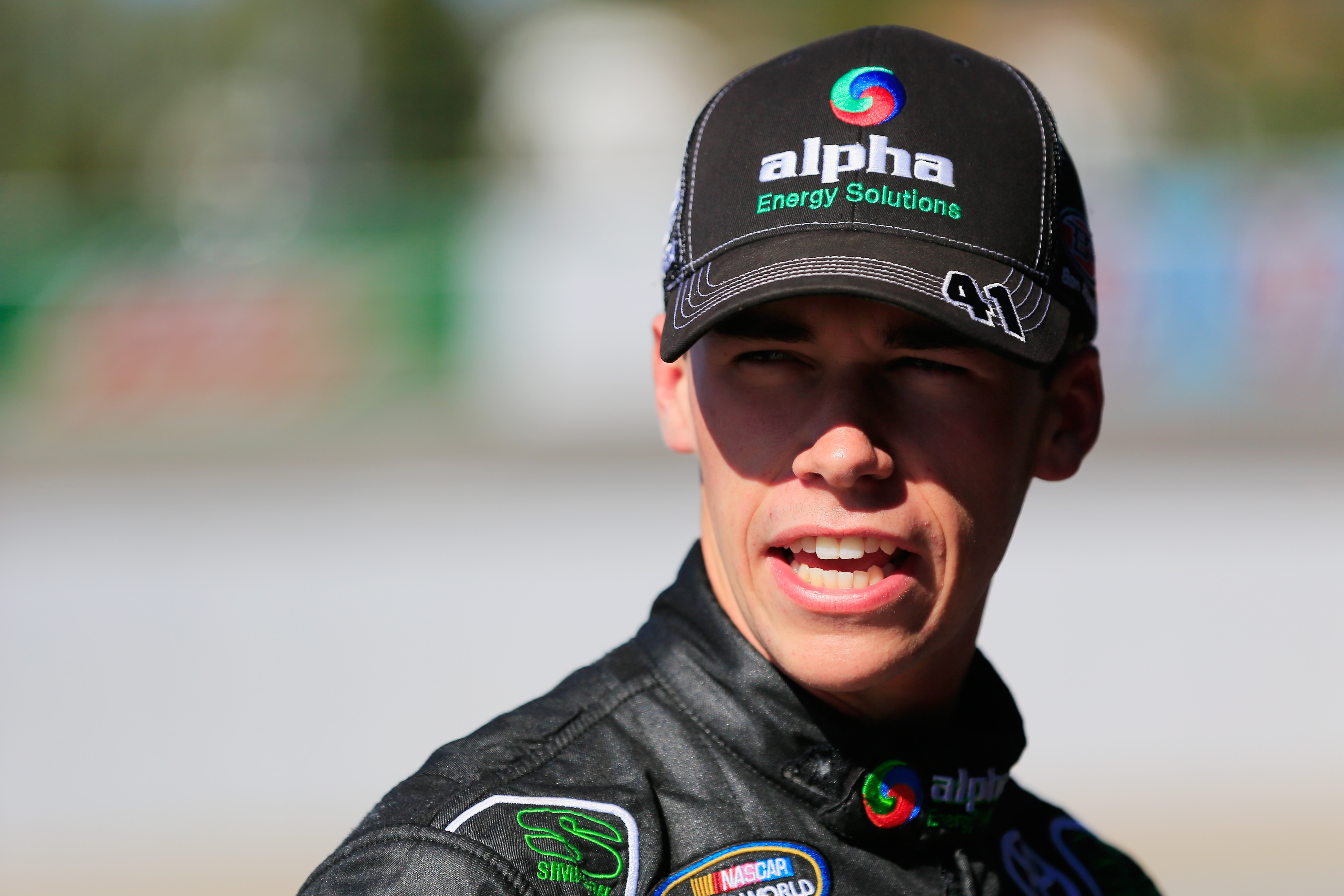 "I guess we worked it out on his terms," Rhodes said of Kennedy. "He wanted me to come down and see him. I know in the recent past you don't go see a competitor as soon as they get out of the race truck.
"That's always a bad idea. People had some words to say today. We're just going to move forward from here. I'll give him a phone call for sure later this week just to try to smooth things over. (It's) never my intention to wreck somebody."
Follow @JerryBonkowski