It's only the end of September, but we already know what one of Austin Dillon's primary paint schemes will be. Richard Childress Racing has unveiled the paint scheme for Dillon's No. 3 Dow Chevrolet.
Dow has sponsored Dillon through all three of his Sprint Cup seasons. It has been primary or co-primary sponsor in 17 of 28 races this season.
For comparison, here's what Dillon's car looks like this season.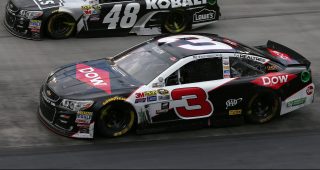 The 2017 season begins with the59th Daytona 500 on Feb. 27.