On Sept. 28, Kyle Busch is going to Washington.
Busch and members of his No. 18 Joe Gibbs Racing team will be guests of President Barack Obama and The White House as the President honors Busch for his 2015 Sprint Cup title.
The festivities will begin around 11 a.m. ET.
President Obama has hosted every Sprint Cup champion during his administration, which began in 2009. In 2012, the White House hosted 2011 champion Tony Stewart and every member of that season's Chase.
Stewart and Jimmie Johnson are the only active drivers to have visited The White House as champions under two different administrations.
Here's a look at the recent visits to The White House by Sprint Cup champions.
Kevin Harvick, 2015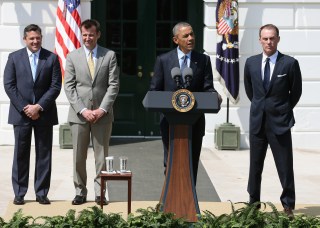 Jimmie Johnson, 2014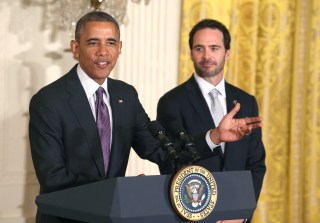 Brad Keselowski, 2013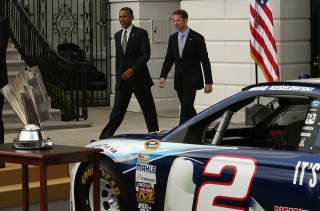 Tony Stewart and Chase members, 2012