It took him 51 tries, but Spencer Gallagher finally achieved one of his two biggest career goals on Friday at Chicagoland Speedway.
Gallagher earned his first career Camping World Truck Series pole with a track record 176.148 mph.
Now Gallagher hopes to double up and achieve his biggest goal – his first Truck Series victory – in Friday night's American Ethanol E15 225.
"Finally got it done, it's a great feeling," Gallagher told Fox Sports 1 of his No. 1 qualifying achievement. "Looking to take our Lavender Missile, get out there and finish what we started."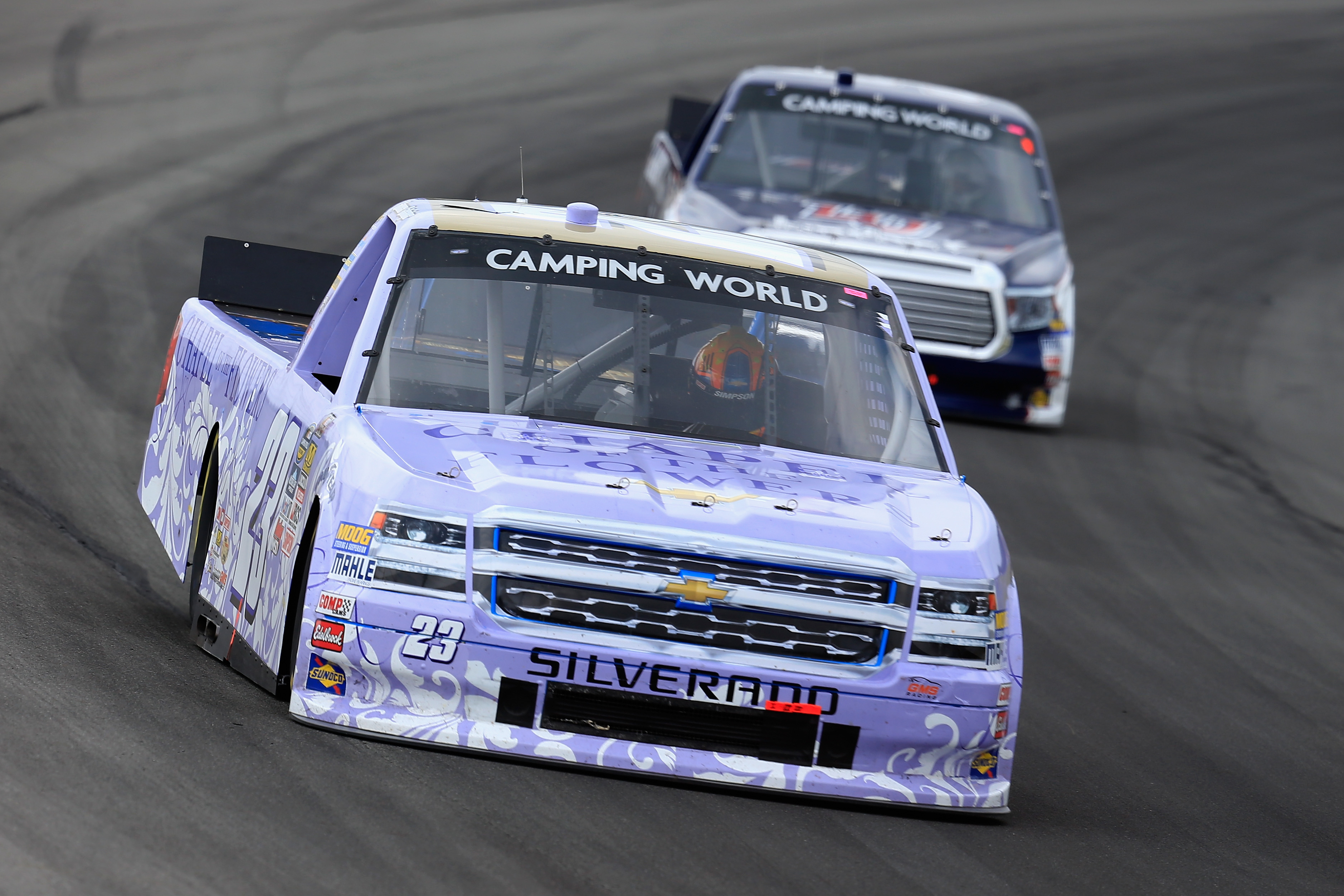 John Wes Townley will start on the outside of the front row in the 32-truck field with a qualifying speed of 175.896 mph.
Daniel Suarez, who is also driving in Saturday's Xfinity Series race, was third fastest (175.713), followed by Tyler Reddick (175.530), Timothy Peters (175.513), Ben Kennedy (175.467), Ben Rhodes (175.359), Kyle Busch (175.330), series points leader William Byron (175.160) and Daniel Hemric (174.984).
Matt Tifft, who is making his first appearance in any race vehicle since May – and after undergoing surgery to remove a brain tumor in early July – qualified 11th (174.984).
Here's how Truck qualifying played out: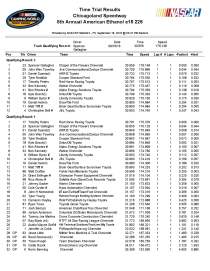 Follow @JerryBonkowski