For everyone else in Friday's final Xfinity Series practice at Chicagoland Speedway, it was a matter of trying to keep up with the Joneses.
Brandon Jones was fastest in the session with a speed of 177.912 mph. Eric Jones, no relation, was next at 177.038 mph in preparation for Saturday's Drive For Safety 300.
The latter Jones was part of a three-car Joe Gibbs Racing triumvirate that was second, third and fourth fastest. Daniel Suarez was third fastest at 176.887 mph, followed by Kyle Busch (176.759).
Busch blew a motor before the session was interrupted by rain and had to come back with a new motor when the rain passed and the session resumed.
Brennan Poole was fifth fastest (176.453 mph), followed by Justin Allgaier (175.610), Ty Dillon (175.564), Clint Bowyer (175.325), Kyle Larson (175.273) and Blake Koch (174.899).
Xfinity Series points leader Elliott Sadler was 11th fastest (174.859).
Here's how the session played out: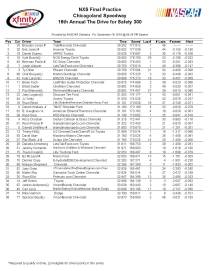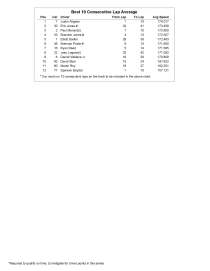 Follow @JerryBonkowski