Circle Sport – Leavine Family Racing, which is part of a technical alliance with Richard Childress Racing, will honor the owner of its partner team with a paint scheme in the Sept. 4 Southern 500 on NBC.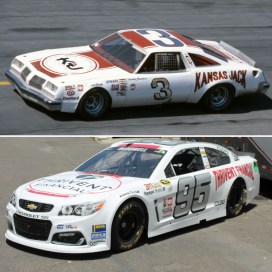 The No. 95 Thrivent Financial Chevrolet of Michael McDowell will bear a paint scheme similar to one used By Richard Childress during his time racing in the Sprint Cup Series. The car borrows from Childress' No. 3 Captain Jack Chevrolet he drove throughout the 1970s.
"Darlington was one of the races that I attended years ago that spurred my passion for NASCAR," said Bob Leavine, co-owner of Circle Sport – Leavine Family Racing in a press release. "For our team to participate in the Throwback weekend for the first time is going to be really special. We're proud to pay tribute to Richard Childress, a true NASCAR Hall of Famer, and honor his driving career with this special scheme."
In his career Childress never recorded a win, but in 17 starts at Darlington Raceway he earned one top five in his 1973 rookie season.
MORE: 2016 Southern 500 throwback paint schemes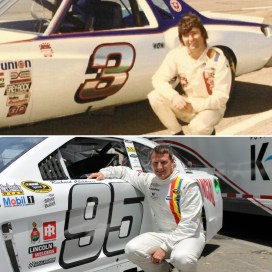 "I loved Darlington, it was one of my favorite tracks," Childress said in a press release. "It was really narrow back then had guard rails around it. I'll never forget being there as a rookie and taking it all in."
McDowell will be making his fifth Darlington start. In his first four attempts, McDowell only finished once, in 2008 when he finished 28th for Michael Waltrip Racing.
"The Darlington Throwback weekend is really cool," said McDowell in a press release. "I love how we can all look back at our sport and remember the great stories and people who made it what it is today."