Needing a boost after a rough last two months, Jimmie Johnson gave himself and his team a big lift Friday afternoon, capturing the pole for Sunday's New Hampshire 301 at New Hampshire Motor Speedway.
Johnson took the pole with a speed of 133.971 mph (at 28.430 seconds).
It was Johnson's first pole ever in 29 starts at the one-mile flat track and his 35th career Sprint Cup pole (he's won 13 times from the pole in his tenure). It also was Johnson's first pole since doing so last fall at Phoenix, 19 races ago.
"We've had a lot of tough races (of late)," Johnson told NBCSN. "Qualifying has been so-so. I'm not the best in qualifying.
"I think the majority of that emotion was that we actually got a pole. This is a good day all in all and something this Lowe's team needed after a tough couple of months."
Kyle Busch (133.830 mph/28.460 seconds) will start Sunday's race on the outside of the front row.
Martin Truex Jr. (133.371/28.558) and Kurt Busch (133.059/28.625) will start on the second row, while Denny Hamlin (133.059/28.625) and Joey Logano (132.915/28.656) will start on Row 3.
Alex Bowman, who is filling in for the sidelined Dale Earnhardt Jr., qualified 20th (132.057 mph/28.842 seconds).
Here's how qualifying played out: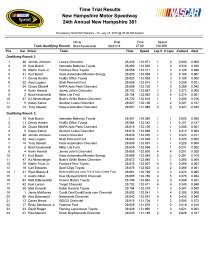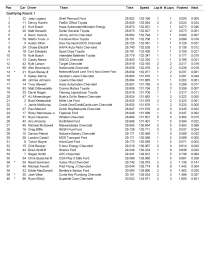 Follow @JerryBonkowski