Chip Ganassi Racing's Kyle Larson (95.141 mph) and Jamie McMurray (94.544) were fastest in Friday's first of two Sprint Cup practice sessions in preparation for Sunday's Toyota/Save Mart 350 at Sonoma Raceway.
Martin Truex Jr. (94.498) was third fastest followed by Dale Earnhardt Jr. (94.430) and Carl Edwards (94.319).
There were several other drivers that had surprisingly strong showings from sixth through 10th, as well: Aric Almirola (94.128), Danica Patrick, Michael McDowell (93.896), Brian Scott (93.835) and Joey Logano (93.767).
Defending race winner Kyle Busch was 14th fastest (93.702), while several others struggled for speed, including Austin Dillon (29th, 92.361), Ryan Blaney (30th, 92.217) and Trevor Bayne (32nd, 91.846).
The second Sprint Cup practice of the day will be held from 6:30 to 7:55 p.m. ET.
Here's how the first practice session played out: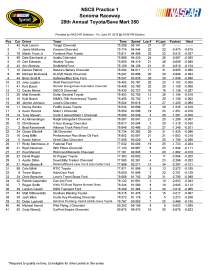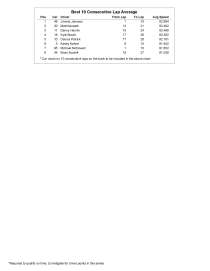 Follow @JerryBonkowski