John Hunter Nemechek roared to the pole for tonight's Speediatrics 200 NASCAR Camping World Truck Series race at Iowa Speedway.
It was Nemechek's first career pole, in the tradition of his father, nicknamed "Front Row Joe" for his prowess at qualifying earlier in his own racing career.
Nemechek covered the .875-mile oval at 136.087 mph, followed by Cameron Hayley (135.735), Ben Kennedy (135.525), Kaz Grala (135.431) and last week's race winner at Texas, William Byron (135.420).
"First pole, thanks to Front Row Joe, he gave me some tips, so Happy Father's Day to him," John Hunter said on Fox Sports 2. "Hopefully, it's an early gift and we can get the win for him tonight."
The younger Nemechek, who turned 19 on June 11, is going for his second win this season (he won earlier this year at Atlanta) and his third overall win in the Truck Series.
Rounding out the top 12 were Brandon Jones (135.327), Johnny Sauter (135.066), Nick Drake (135.054), Matt Crafton (134.857), Ben Rhodes (134.777), Cole Custer (134.495) and Caleb Holman (134.340).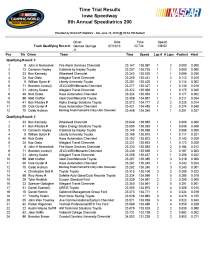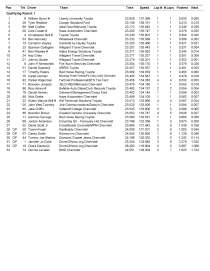 Follow @JerryBonkowski