Tony Stewart and Ernie Irvan will be honored at the upcoming race weekend at Sonoma Raceway.
The two drivers will have their names added to the track's Wall of Fame during the Toyota/Save Mart 350 NASCAR Sprint Cup event weekend, June 24-26.
Stewart and Irvan will join several other NASCAR luminaries including Rusty Wallace (added to Wall of Fame in 2005), Mark Martin (2005), Jeff Gordon (2006), Ricky Rudd (2007) and Rick Hendrick (2010).
The Wall of Fame includes competitors from all forms of racing at Sonoma, including NASCAR, NHRA, AMA, open-wheel cars, sports cars and more. Among others who have been honored are drag racer Ron Capps and legendary IndyCar and NASCAR team owner Roger Penske.
Stewart will be making the 18th and final start of his Sprint Cup career at Sonoma. In his previous 17 starts, he's earned two wins (one of only five two-time winners at Sonoma) and nine top-10 finishes.
"I have a long history at Sonoma and a lot of memories there, and to be inducted into the Wall of Fame is a real honor," Stewart said in a media release. "I've always loved the challenge of road-course racing and I'm proud of all that we've accomplished at Sonoma. Hopefully we can put a third win on the board this weekend."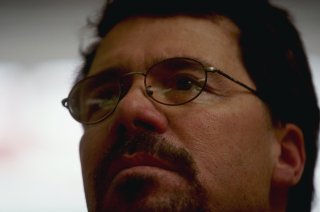 Irvan, meanwhile, also scored two wins at Sonoma in his career, including 1992 when he jumped the start and was forced to the back of the field. He then passed 41 cars to earn the victory.
In 1994, Irvan won by the largest margin in raceway history (9.56 seconds) over Geoff Bodine.
"It's a real honor to be inducted to the Wall of Fame," said Irvan, who has six top-10s and one pole position in 10 career starts at Sonoma. "It's basically my home track and I always loved going home to race there.
"When I first started driving the #4 car, I didn't even know I could road race. I had a great race car and a great crew chief, and that gave me a lot of confidence."
Stewart and Irvan will have marble plaques engraved with their respective likeness. Similar plaques also will be added to the Wall of Fame, which is housed behind the racetrack's main grandstand.
"Tony and Ernie have played a part in some of Sonoma Raceway's most memorable races and dramatic finishes," Sonoma Raceway Steve Page said. "We are proud to honor their legacy and thank them for the great memories they've given our race fans."