Kurt Busch was fastest in the first of two final Coca-Cola 600 Sprint Cup practice sessions Saturday morning at Charlotte Motor Speedway.
Busch was the only driver to exceed 191 mph, clocking a field-best speed of 191.002 mph.
Jimmie Johnson was second fastest at 190.617 mph, followed by 600 pole sitter Martin Truex Jr. (190.061), Carl Edwards (189.887) and a strong run from Ricky Stenhouse Jr. (189.414).
On the flip side, several drivers struggled in the session, including three Joe Gibbs Racing drivers: Denny Hamlin (25th fastest, 185.848 mph), Matt Kenseth (26th fastest, 185.510) and defending Sprint Cup champion Kyle Busch, who was 32nd fastest (184.281 mph).
Dale Earnhardt Jr. suffered a slight problem during the session when the power steering fluid seal broke, causing smoke to come out of the rear of his car. The problem was fixed and Earnhardt returned to the track.
The final practice session takes place this afternoon at 1 to 1:50 pm ET. The Coca-Cola 600 begins Sunday night at 6 p.m. ET.
Here's how Saturday's first practice session played out: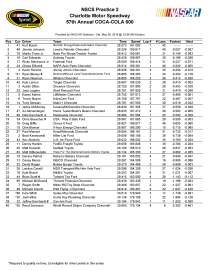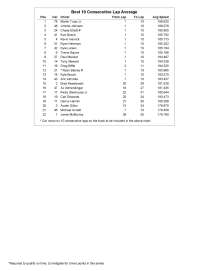 Follow @JerryBonkowski