Just past halfway of the GEICO 500, a seven-car accident occurred on the backstretch that saw Chris Buescher unhurt after flipping multiple times. Also involved in the incident were Austin Dillon, Jimmie Johnson, Jamie McMurray, Michael Annett, Carl Edwards and David Gilliland.
On Lap 96,  Dillon was sideswiped by McMurray halfway down the backstretch, sending Dillon into the wall.
Farther back in the field, Joey Logano turned Johnson, who went spinning down toward the inside retaining wall. Buescher began flipping after Annett was turned by Ryan Newman, sending the No. 46 nose-first into Buescher's right-rear corner panel. Buescher flipped at least three times.
Annett continued sliding to the inside wall, which he smacked with the driver's side of the car. Annett was unhurt.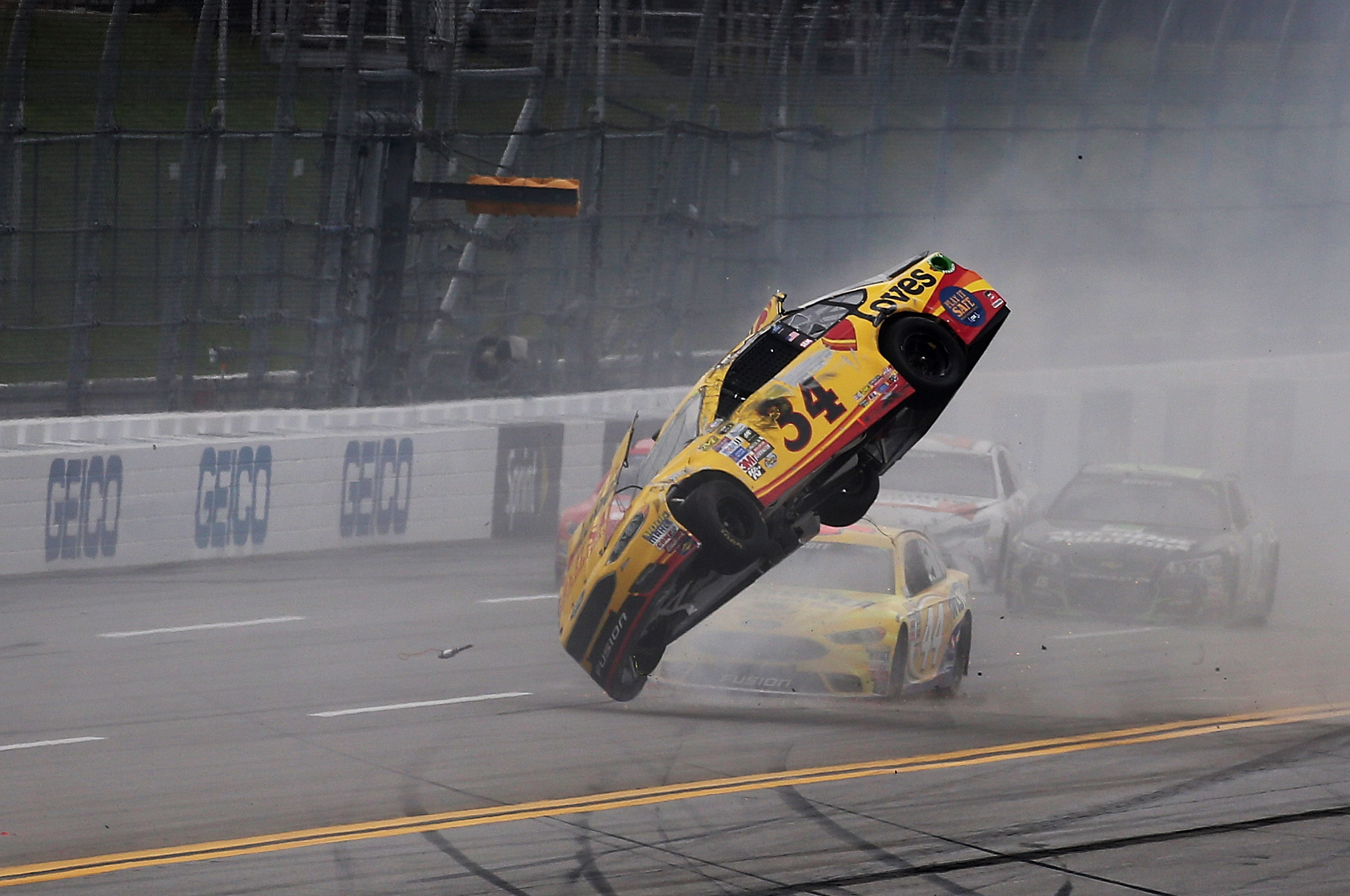 Buescher described his flips as "miserable."
"Not the way we wanted to finish Talladega," Buescher told Fox. "We just got clipped. Tired of racing at superspeedways, I can tell you that. If it weren't for bad luck, we'd have no luck at these places. It's a bummer. We worked real hard to build a new car after the loss at Daytona."
On Lap 110, both Edwards and Dale Earnhardt Jr. were involved in their second crashes of the day. Edwards' No. 19 shot up the track and into Earnhardt, sending both cars into the wall. Earnhardt had been involved in a crash on Lap 50.
Edwards told Fox the team wasn't sure what caused the accident but that "something was wrong" from the Lap 96 crash.