Late Friday afternoon, Kyle Busch won the pole for Sunday's 57th annual Folds of Honor Quik Trip 500 at Atlanta Motor Speedway.
Well, for about 45 minutes, that is.
Busch's speed of 191.668 mph was indeed the fastest of the session, but his car failed post-qualifying inspection, disallowing his run and the pole spot. NASCAR ruled that the rear toe was over the allowance, which was greater by 0.15 degrees for postqualifying.
But if you're a Busch brother fan, have no fear. Older brother Kurt Busch's car was not DQ'd, and as a result, he'll start on the pole for Sunday's race.
The elder Busch had won the outside pole alongside his brother until the violation against was discovered and announced against the defending Sprint Cup champion.
Jamie McMurray qualified second, followed by Trevor Bayne in third, Ryan Newman in fourth, and Ricky Stenhouse Jr. in fifth.
Here's the revised qualifying results after Kyle Busch's speed was disqualified: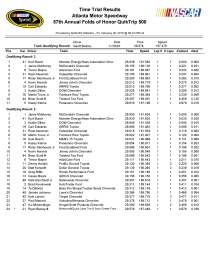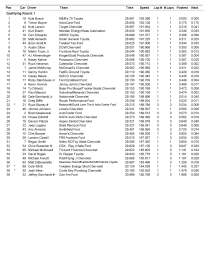 Follow @JerryBonkowski