Parker Kligerman, both an NBC Sports analyst and a NASCAR driver, joins the fourth episode of the NASCAR on NBC podcast to share his unique perspective on racing.
Atlanta Motor Speedway president Ed Clark also is a guest for the latter part of the episode.
Kligerman finished third in the season-opening Camping World Truck Series race last Friday at Daytona International Speedway. It was the first NASCAR start for Kligerman since last August and his first truck start since the 2014 race at Daytona. Perhaps most importantly, it was his first top five since October 2013 at Talladega Superspeedway, the latest highlight in a roller-coaster career for Kligerman, who is only 25.
After an opportunity in the Sprint Cup Series fizzled, Kligerman moved back to his native Connecticut, putting his NASCAR career at risk while dedicating himself to a new "day job" as an analyst at NBC Sports (whose headquarters are based in Stamford, near Kligerman's boyhood home).
"I said, 'I'm coming home,' " Kligerman said. "It was one of those off-the-cuff decisions. I didn't give it a lot of thought. I just thought life takes you so many ways. I was a little distraught with some things that happened at that time obviously in the sport. So I said, 'I'm leaving. I'm going north.' "
Kligerman, who won an Xfinity Series pole position at Kansas Speedway in September 2009 in his NASCAR debut with Team Penske, also discusses:
–The differences between driving for tiny Ricky Benton Racing vs. a NASCAR powerhouse;
–His professional peaks and valleys, including how two fateful phone calls helped steer him in the wake of the April 2014 shuttering of his Sprint Cup ride;
–His assessment of the Daytona 500 and its thrilling final lap.
With its hosting of Sunday's QuikTrip Folds of Honor 500, Clark's 1.5-mile oval is hoping to benefit fromthe closest finish in the history of the Great American Race.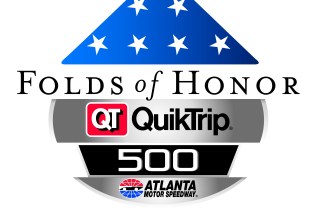 With Atlanta trying a unique weather-related ticket promotion to appeal to fans, Clark discusses the prospects for making its late February race date work in its second year. Other topics:
–How Clark got into track management;
–What he worries about the most;
–What is the likelihood of Atlanta repaving soon (it's good news for those who like rough asphalt).
You can listen to the podcast by clicking below or download and subscribe to it on iTunes by clicking here.