Stewart-Haas Racing announced Tuesday that Ty Dillon will drive the No. 14 car this weekend at Atlanta Motor Speedway and that Brian Vickers will be back in the car the following weekend at Las Vegas Motor Speedway.
The team said remaining races are to be determined.
No timetable has been given for Tony Stewart's return. Stewart suffered a burst fracture of his L1 vertebra in an ATV accident Jan. 31 in the California sand dunes.
Today's announcement comes after the team's website briefly had a headline that Dillon would drive for Stewart at Atlanta, Phoenix and Auto Club Speedway and that Vickers would be in the car at Las Vegas.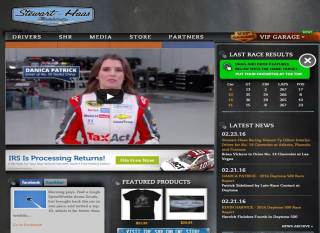 A source with knowledge of the deal but not authorized to comment previously told NBC Sports that Dillon would be in the car at Atlanta, Phoenix and Auto Club Speedway.
Dillon will be in a car with Bass Pro Shops as a sponsor at Atlanta. Bass Pro Shops has backed Dillon for years.
Vickers drove the No. 14 car in last weekend's Daytona 500, placing 26th, one spot behind Dillon, who was driving for Circle Sport-Leavine Family Racing. Dillon's next race with Circle Sport-Leavine Family Racing is scheduled to be at Texas Motor Speedway in April.
Dillon, who turns 24 on Feb. 27, is entering his third season in the Xfinity Series. He finished third in the points last season. He has one career series win. That came at Indianapolis Motor Speedway in 2014 with Bass Pro as sponsor. Dillon has seven career Sprint Cup starts.
Vickers is scheduled to appear on NBCSN's NASCAR America today. The show airs from 5 – 6:10 p.m. ET.