It was 40 years ago today that David Pearson pulled off one of the most dramatic wins in Daytona 500 history.
The end came down to a battle between two of the sport's premier teams – Wood Brothers Racing and Petty Enterprises – and their respective drivers, Pearson and Richard Petty.
That race also held major importance for Eddie and Len Wood, current owners of the No. 21 Motorsport/Quick Lane Ford Fusion. That event was one of the first major races they held significant roles with the team, which was first formed by their father Glen and his brother Leonard Wood in 1950.
"We were there in 1972 when A.J. Foyt won in our car, but I was just getting out of college and Len was still in high school," Eddie Wood recalled in a team media release.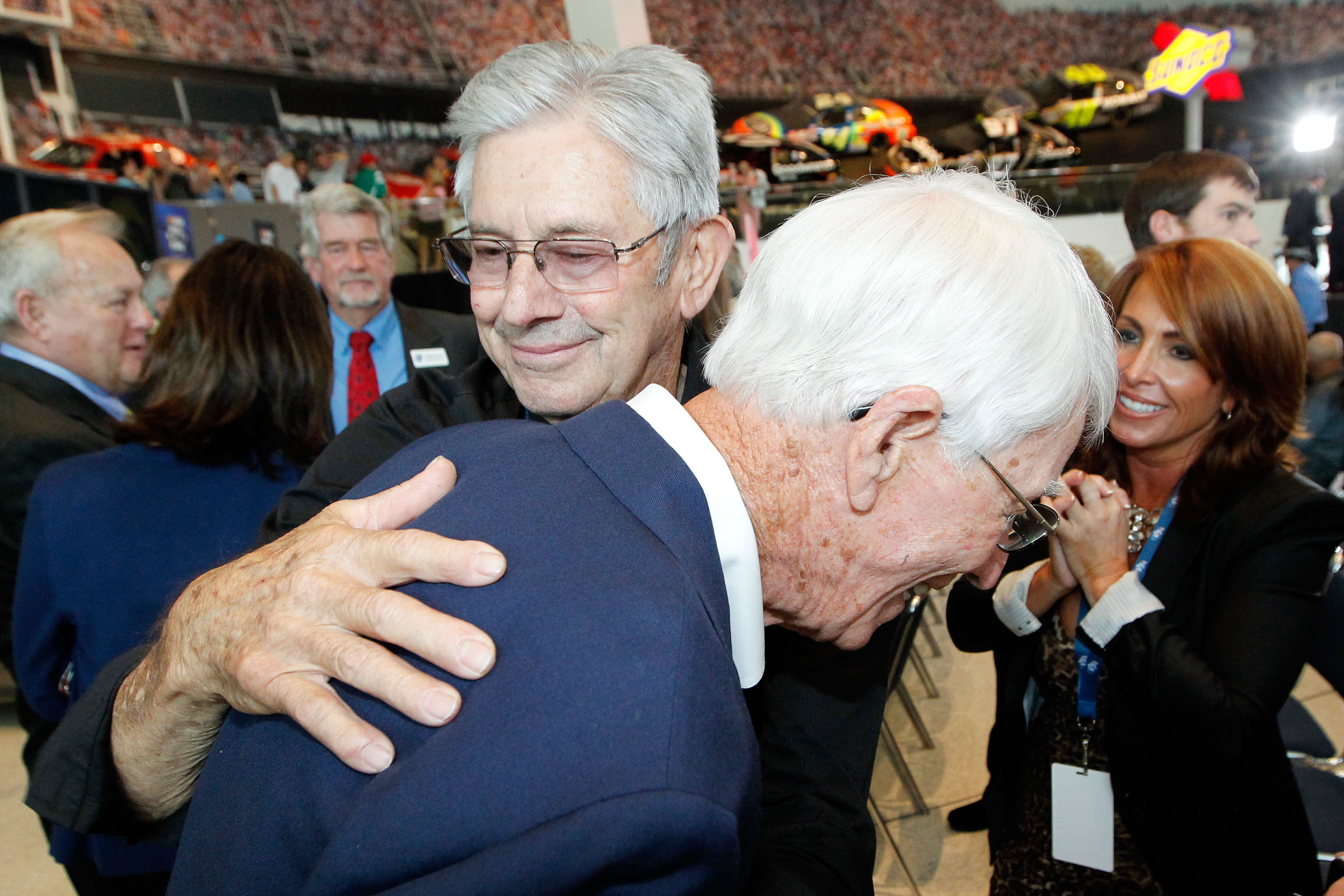 But 1976 was a coming of age for the two brothers, who were by then full-time crew members on the team (Eddie painted the chassis of the car and Len worked on the motor and held the catch can during pit stops).
Not surprisingly, the Great American Race that year came down to a true battle between Petty and Pearson.
Petty has long called Pearson the toughest opponent he ever raced against, and the 1976 500 was part of the reason why.
Both drivers swapped the lead on the last lap before they spun in Turn 4. Although Pearson hit the wall hard, he was able to get his wrecked Mercury going and motored on toward the finish line, while Petty's Dodge stalled.
"It was a special win for Len and me because it was one of the first big wins where the two of us actually worked on the car," Eddie Wood said. "And it was the Daytona 500."
Even though that race was 40 years ago, it remains in the minds of both brothers as if it happened yesterday.
"At that time there was a rivalry between David and Richard and between our family and the Pettys," Eddie Wood said. "But it was a friendly rivalry. There's always been a great mutual respect there. We'd race one week, and then the next weekend it would start all over."
Interestingly, in this era of teams building specific cars for specific racetracks, the 500-winning car went on to be repaired numerous times and continued to be raced for several more years after its biggest victory.
"We didn't do a very good job of keeping cars," Eddie Wood said. "We raced that one up until the 1980s. Neil Bonnett won a Firecracker 400 in it and a race at Talladega."
The car finally was sidelined not by a wreck, but by a rule change when NASCAR reduced wheelbases in its cars from 115 to 110 inches in 1981. Still, the fabled No. 21 saw an extended life by morphing into a show car for R.J. Reynolds and the Winston brand.
Like a cat with nine lives, the No. 21 then fell into the hands of Richard Childress, who, as the media release noted, "took all the parts, engine and transmission of the car and used them to build what was then known as a 'left-right' car to be used in road races on city streets, a NASCAR idea that never got off the ground."
With Childress having no need for it, the chassis was sent back to the Wood Brothers' shop in Virginia, where it was parked permanently – or so many thought – out back.
"It sat behind the shop for years, and one day a friend, Mike Foley came by and bought it for $200," Wood said. "He loaded it up, and it went up the hill and out of sight. We never saw it again."
Several years later, Eddie Wood received a call from Donnie Gould, a noted Florida car restorer, who found the old No. 21 in a Fort Lauderdale junkyard.
"I didn't believe it could have been it at first, but he sent me some Polaroid pictures of it, and I could tell from some of the brackets on there that it was the real thing," Wood said. "Donnie was able to come up with enough parts and pieces to restore it, and he raced it in some vintage races."
"We kind of lost track of it after that, and the last we heard it was in a museum in the Midwest."
But unlike the 1976 Daytona 500 winner, the brothers did not lose track of the 2011 500 winning Ford of Trevor Bayne – the fifth time the Wood Brothers won the 500 – which continues to play a key role in racing history.
After a year on display at the former Daytona USA, the Bayne-driven No. 21 resides to this very day in The Henry Ford Museum in Dearborn, Michigan.
"It still has the Powerade, Coca Cola and confetti on it," Wood said. "Len and I have always been big fans of the Henry Ford museum, and we used to think it would be cool to do something worthy of having a car in there. We'd hoped for something like that for a long time, and it all worked out."
Could 2016, and with young driver Ryan Blaney, potentially become the sixth time the Wood Brothers have won the 500?
"You start working on your Daytona 500 car in September," Wood said. "You work on it all winter because the Daytona 500 is the biggest race of the year, the one you think about the most.
"That's never changed since the days of racing on the beach, and it never will change."
Follow @JerryBonkowski