As it enters its 13th season, NASCAR's Drive for Diversity program announced Friday the six drivers that will be a part of the program this year.
The program is a partnership between NASCAR and Rev Racing, which places Drive of Diversity drivers with teams to run a full-time season in either the K&N Pro Series or Whelen All-American Series.
"The goal of our program is to keep building upon our successes with every new class we select," said Max Siegel, CEO of Rev Racing. "We are excited with the momentum built in 2015 with several D4D drivers reaching career milestones.
"This year's class has a tough job ahead of them and we look forward to providing them with all the tools necessary to achieve individual and collective success."
A number of drivers who are making their marks in the Camping World and Xfinity Series have come through the  program, including Sprint Cup driver Kyle Larson, Xfinity Series drivers Daniel Suarez and Darrell Wallace Jr. and former IndyCar driver and current team owner Sarah Fisher.
In addition, Drive for Diversity helps minorities and females be a part of racing as crew members for teams. Mike Russell, jackman for last year's Xfinity champion Chris Buescher, was the first African-American graduate of the program to win a championship. He's also one of 25 graduates of the Crew Member Development Program to pit for a national series team in 2015.
This year's driver class was chosen from October's combine. They will be formally introduced at the Charlotte Convention Center on January 19, as part of the annual NASCAR Media Tour.
Rev Racing will field four teams in the K&N Pro Series East and two others in the Whelen All-American Series.
This year's class:
Collin Cabre: After a first year with D4D in which he won the season finale at Dover International Speedway and finished in the top 10, the 22-year-old from Tampa, Florida, will again compete in the NASCAR K&N Pro Series East.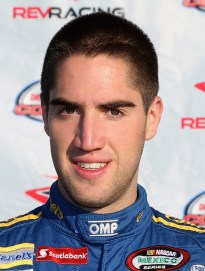 Rubén Garcia Jr.: At age 20, the Mexico City native won four races in the NASCAR Mexico Series en route to his first NASCAR championship last season. He brings his talents to the NASCAR K&N Pro Series East for his rookie season with Rev Racing.
MORE: Defending NASCAR Mexico champion following in Daniel Suarez's footsteps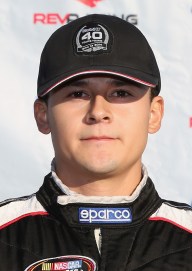 Jairo Avila: The 20-year-old Colombian-American from Alhambra, California, made his NASCAR K&N Pro Series West debut in 2014 and achieved four top-10 finishes in five starts with his family-run team. He will compete in the K&N Pro Series East.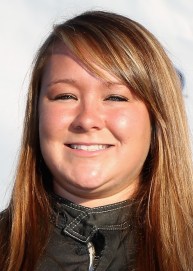 Ali Kern: The 22-year-old from Fremont, Ohio, was the 2013 ARCA/CRA Super Series Powered by JEGS Rookie of the Year and championship runner-up. Kern will compete in the K&N Pro Series East in 2016.
Enrique Baca: Baca, 24, resides in Monterrey, Mexico, and posted a second-place finish at Queretaro in the Super Copa Telcel before finishing 12th overall in points in 2015. He will compete in the NASCAR Whelen All-American Series.
Juan Garcia: Originally from Bogota, Colombia, Garcia, 18, earned the 2015 Wendell Scott Trailblazer Award for his competitiveness in the NASCAR Whelen All-American Series. He will continue to race in the series this season with Rev Racing.
Since it began fielding cars for Drive for Diversity in 2010, Rev Racing has amassed 17 wins with six different drivers in the K&N Pro Series East.
Follow @JerryBonkowski