We've known what Chase Elliott's primary, NAPA sponsored No. 24 would look like in 2016 since October.
Now we have our first look at what Elliott's car will look like in five races sponsored by 3M.
Hendrick Motorsports slowly revealed the 3M paint scheme over social media Monday morning from the Military Bowl in Annapolis, Md., and this was the final result.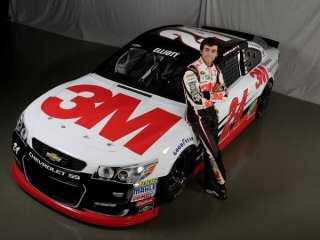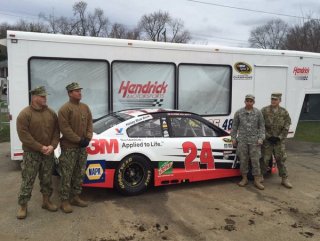 NAPA will sponsor the No. 24 in 24 races in 2016, and Kelley Blue Book was recently announced as a sponsor in two more races. That leaves five races without unannounced sponsors.
Speedweeks in Daytona will not be the first time Elliott will drive the No. 24. A test day at Homestead-Miami Speedway earlier this month marked the first time someone not named Jeff Gordon had driven the No. 24 since 1992.