Few athletes walk away from a sport on their terms and with few or no regrets.
Ricky Rudd is one of those rare few.
After more than 30 years in NASCAR's premier series, Rudd left stock car racing by simply fading away.
By choice.
When NASCAR Talk approached Rudd about a "Where Are They Now?" story, the 58-year-old took it graciously.
"As far as what I'm doing now, I like to tell people, 'As little as possible,' he said. "We do a lot of family things, but as far as racing, I'm retired."
But that doesn't mean Rudd's story ends there.
The Chesapeake, Va., native remains busy, but like his racing career, on his terms and at his own pace.

EIGHT YEARS AWAY SEEMS LIKE 20
It's been eight years since Rudd walked away from the sport. He says it seems more like 20.
"In the beginning, I wanted to stay away," he said. "I didn't want to be wondering if I made the right decision, should I step back in and be involved in some capacity.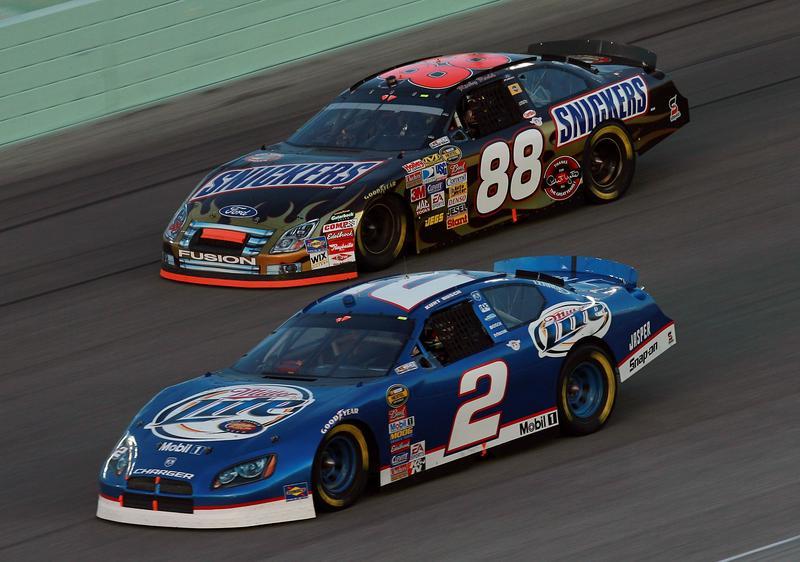 "I think that staying away and keeping the distance, it let me make a clearer separation.
"Quite frankly, if I went to a racetrack today, I wouldn't know anybody. I'd be a stranger."
To magnify that, Rudd recalls an instance with David Pearson and Bud Moore late in his career that colored his decision to retire.
"They walked out through the truck and about five or six crew members saw them, and one of them asked me, 'Hey, who were those two old guys that came in the truck earlier?' " Rudd said. "And I'm thinking, that could be me in a few years."

HE KNEW IT WAS FINALLY TIME
Rudd had begun preparing for retirement from the sport around 2003, but like many athletes, he kept coming back.
For three years, in fact. He returned for 2004 and '05, sat out 2006 (with the exception of the June race at Dover, when he relieved an injured Tony Stewart), but came back for one more season at age of 50 in 2007.
In mid-August of that year, Rudd announced he would be retiring at the end of the season. If he had any lingering doubts about calling it quits, those abruptly ended about two weeks later on Sept. 4, 2007, when Rudd was involved in a serious multi-car wreck at Fontana – eight days before his 51st birthday. He was briefly knocked unconscious and suffered a separated shoulder that sidelined him five races, the first time he missed any races in his career due to injury.
Rudd returned to finish the last six races of that season, and with little fanfare, he simply walked away.
"And I have not been to a Cup event or track since that time," he said.
He would not climb into another Cup car until 2013, when he played himself on two episodes of the resurrected TV show "Dallas."
ESPN offered him a job  as an analyst in 2008, but he turned it down because the grueling travel schedule would keep him away from his family. In the last year, Rudd has made guest appearances on NBCSN's NASCAR America and hopes to do more going forward.
HE WAS IRONMAN BEFORE ROBERT DOWNEY JR.
Rudd made 906 career Cup starts, won 23 races and earned 194 top-five and 374 top-10 finishes. His best season finish was second to Dale Earnhardt in 1991.
Rudd also raced for some of NASCAR's greatest team owners, including Richard Childress, Junie Donlavey, Bud Moore, Rick Hendrick and Robert Yates.
But Rudd is perhaps best known for his durability and hunger to never let anyone take his place in his car.
He set a modern-day record with 788 consecutive starts from the 1981- 2005, earning the title of NASCAR's "Ironman."
"We just sort of learned how to tape up, wrap up and do whatever it takes for you to get through the next event," Rudd said. "I'm proud to look back and say a lot of guys probably wouldn't have drove some of the races I drove when I was hurt the way I was."
Rudd's endurance record likely will fall later this season. Jeff Gordon is on pace to make his 789th consecutive start in September at New Hampshire Motor Speedway, breaking a mark that many believed would never be broken.
While Rudd is proud of his Ironman reign, another career achievement ranks even higher to him – winning at least one race in 16 consecutive seasons. Only Richard Petty (18 consecutive seasons) and David Pearson (17) won at least one race for a longer period of time.
STILL FUELING HIS NEED FOR SPEED
Rudd is quick to say he has no regrets from his NASCAR career.
"I miss friends, but that's the only part of it I miss," he said.
He admits he also misses something else.
"I miss the competition, trying to beat the other guy," Rudd said. "I don't think you ever get that out of your system."
Rudd still races, invariably turning mountain bike rides with friends near his suburban Charlotte home into impromptu races.
"One of the guys told me, 'You never retired from racing, you just traded a car for a bicycle,' " he said.
Last year, Rudd competed in a go-kart league in Mooresville, N.C.
"I had so much fun," Rudd admits. "I'd chase Will Power around from the IndyCar Series, and (former NASCAR driver) Lake Speed would be out there."
Instead of racing in the Senior Class (over 30 years old), Rudd competed primarily against up-and-coming drivers from 16 to 23. Although he didn't win, he said, "I came close a couple times. The point is, it doesn't matter if it's a go-kart or a Cup car, you fight as hard as you would fight to win the Daytona 500. … It satisfied my need for speed, I guess you might say."

THE FUTURE FOR RUDD
Even though he hasn't been to a full Sprint Cup race since he retired, Rudd is still active in the sport in one distinct way: he's NASCAR Hall of Fame voter.
Next month, that panel will convene to determine the 2016 class.
"It's so hard to do with the history of so much great drivers," Rudd said. "We get stuck with the dilemma of young vs. old. Every one of these guys that comes up for nomination needs and deserves to be in (the Hall), but how do you choose the time slot? I have to think at least a couple weeks over that."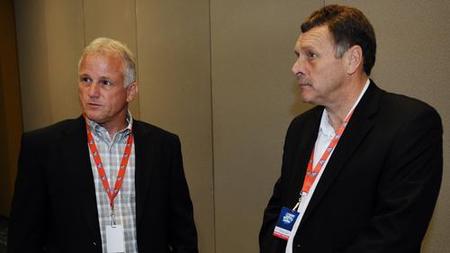 While he couldn't vote for himself, Rudd admits he thinks about being nominated one day.
"I don't think I've gotten to a place that I deserve to be on (the ballot), but maybe that spot will come," Rudd said.
"But the hard thing is how do you play catch-up at the same time you're trying to take care of the people that deserve to be in, like Bill Elliott, Terry Labonte and Mark Martin. Everybody deserves a spot, but there's only so many you can put in in a year when you elect only five people in each year.
"(Being chosen for the Hall) would be nice. I guess if nothing else, I may or may not ever make it, but it's nice to think you might be considered one day."
Follow @JerryBonkowski