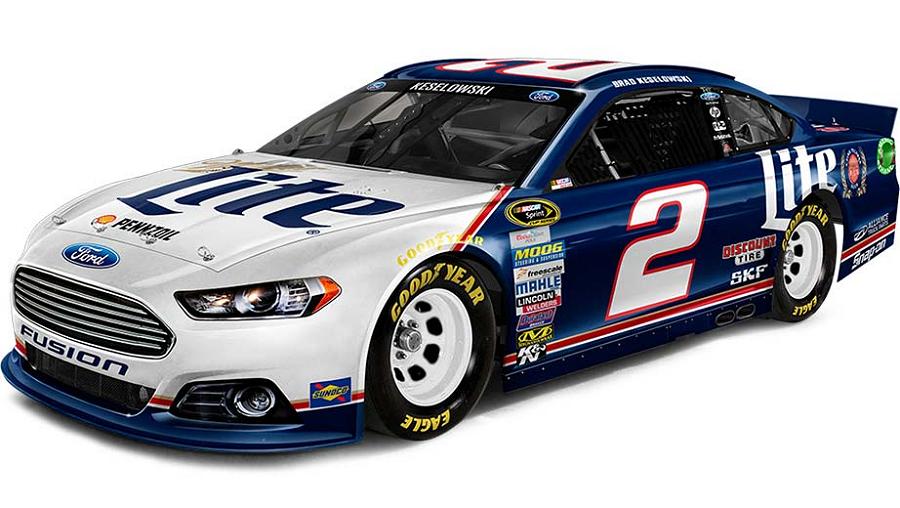 The fans have spoken and their votes have been counted.
In a contest where fans made their picks from three choices, the paint scheme that will grace the No. 2 Miller Lite Ford Fusion of Brad Keselowski in next month's Sprint All-Star Race will be "The Original" Miller Lite Blue Deuce (above).
The contest, which honored the 25th anniversary of MillerCoors' sponsorship of Penske Racing's iconic No. 2 car, ended Sunday and the results were announced Monday.
Three different schemes were eligible to be voted upon, and "The Original" – which debuted in 1997 with Rusty Wallace behind the wheel – emerged victorious with 43 percent of fans voting for it.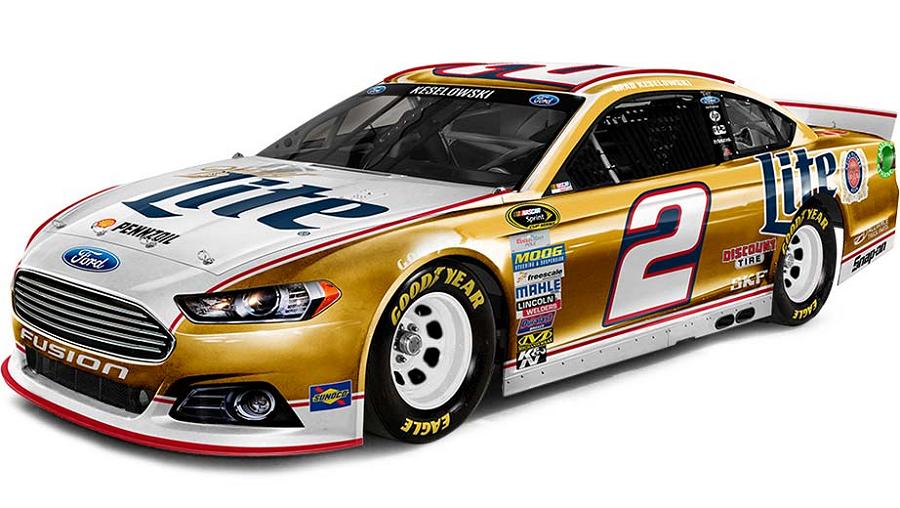 A close second with 37 percent of the vote was the "Gold" car (right), symbolic of the No. 2's paint scheme in the 2007 Daytona Shootout and also that year's All-Star Race.
The car was dubbed "Gold" to celebrate Miller Lite's fourth gold award in the American-Style Light lager class for the World Beer Cup.
The third choice, the "Classic Pour", garnered 20 percent of the votes.
The "Classic Pour" (right) graced Keselowski's car from 2010 (including that year's Sprint All-Star Race and Coca-Cola 600 victory sweep) through his 2012 Sprint Cup championship season.
Follow @JerryBonkowski