Kerry Earnhardt and Bobby Labonte will represent Richard Childress Racing in the upcoming Goodwood Festival of Speed.
The festival, which began in 1993 and is known as the world's most diverse and largest celebration of motorsports history, is held in West Sussex, England, and runs from June 25-28.
The event features dozens of race cars from various categories of motorsports, past and present, with both demonstration and actual competition classes.
That includes a nine-turn, 1.16-mile hill climb race, of which both Earnhardt and Labonte will take part of.
Kerry Earnhardt will once again drive the 2000 No. 3 GM Goodwrench Chevrolet of his late father, Dale Earnhardt.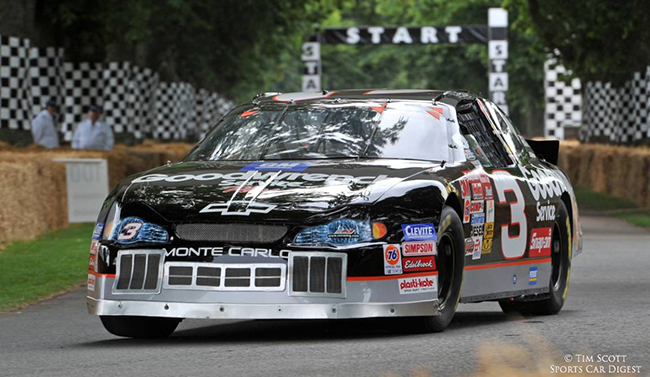 It was in that same car that the senior Earnhardt narrowly defeated Labonte to win at Atlanta Motor Speedway in 2000 – the year Labonte won the Sprint Cup championship.
In turn, Labonte will drive the No. 3 Dow Chevrolet that is typically driven by Austin Dillon in the Sprint Cup Series in the hill climb. It will be Labonte's first participation in the Festival.
This will be the sixth consecutive year RCR has participated in the Festival. According to a team media release:
"Both cars participating in the Goodwood festivities will be prepared by and cared for at the festival by Danny Lawrence, an award-winning engine builder and long-time employee of RCR and ECR Engines.
"In 2014, Lawrence was honored at the closing ceremonies by Lord March himself for his continuous support of the festival and for playing an integral role with NASCAR's participation year after year at the Festival of Speed."
Follow @JerryBonkowski