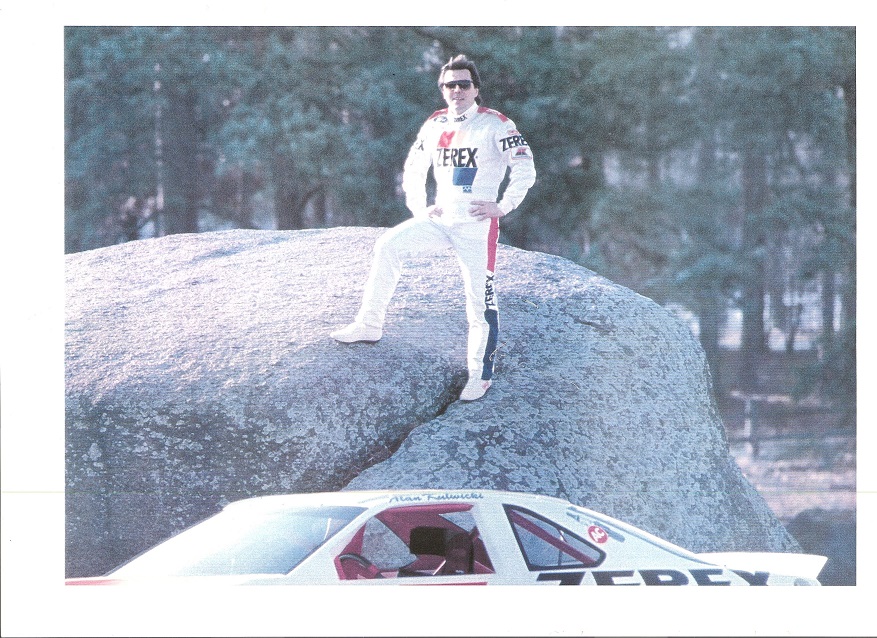 Wednesday marks the 22nd anniversary of Alan Kulwicki's death in a plane crash near Bristol Motor Speedway, less than five months after his dramatic 1992 Winston Cup championship.
But the legacy of the NASCAR Hall of Fame nominee continues with the launch of the Kulwicki Driver Development Program this season. Seven drivers, including three from Kulwicki's native Wisconsin, comprise the inaugural class.
The program, put together by Kulwicki's surviving family members – most notably his stepmother Thelma – and friends, not only helps the seven drivers with on-track instruction and financial support, but also publicity, marketing, sponsorship development, networking and relationship building.
All seven will compete in events across the country. The driver who has the most success in the "Kulwicki Cup" will receive a check for more than $54,000 after the season.
"It's going to be really cool seeing all these young racers out there with Kulwicki logos on their race cars and driver uniforms," said Tony Gibson, who served as Kulwicki's car chief in 1992, in a statement released from the organization. "But what's really going to be special is witnessing our program out there working to educate new generations about Alan. That is what's most important."
The seven participants are learning about Kulwicki's legacy, not just his driving talent, but also his personality, education and his perseverance.
"A lot of young drivers today take racing for granted – they just show up, get in, and race," said Ty Majeski, the 20-year-old defending ARCA Midwest Tour champion and an engineering student at the University of Wisconsin-Madison, in a statement from the organization. "That's something you never saw Alan Kulwicki do. I see a lot of parallels between Alan and me; beyond being from Wisconsin, being Polish, and majoring in mechanical engineering. Even more than that, he taught me that in order to be the best, you have to do more than drive."
Another engineering student, and the only female member of the group, is Reagan May, 21. She is the reigning 2014 Tundra Series Rookie of the Year and attends Michigan Tech.
"I think Alan's perseverance and determination were his greatest attributes," May said in a release. "He showed how, through hard work and believing in yourself, you really can achieve your goals, including a NASCAR championship. I have that same drive. Like Alan's early career, it's been an uphill battle, but we work through it."
Justin Crider, 18, is racing Late Models on the new CARS Tour this season.
"My parents were big Alan Kulwicki fans," Crider said in the release. "I've had a poster of Alan in my room since I was a kid, and seeing him with that Winston Cup trophy inspired me to run the #7 on my go-kart. His legacy was a contributing factor in my racing career and education and inspired me to major in mechanical engineering at North Carolina State."
Other members of the inaugural class are 15-year-old Bryce Napier, 18-year-old Cole Williams, 23-year-old Dave Farrington Jr., and 26-year-old Steve Apel.
Follow @JerryBonkowski