At least three tracks that host NASCAR races will add SAFER barriers before their first Sprint Cup race this season.
Charlotte Motor Speedway, New Hampshire Motor Speedway and Kentucky Speedway had already planned to add sections of the energy-absorbing barrier, a Speedway Motorsports Inc., spokesperson told NASCAR Talk.
Charlotte's first race is in May. Kentucky's NASCAR weekend is in July and New Hampshire's first NASCAR weekend also is in July. A team of engineers is reviewing each of SMI's tracks to determine if additional improvements are needed.
International Speedway Corp., which owns a majority of the tracks NASCAR races, including Daytona, issued a statement about its plans Tuesday.
"Beginning with our two superspeedway motorsports entertainment facilities, Daytona International Speedway and Talladega Superspeedway, ISC is developing a significant plan for the installation of additional impact-absorbing technologies including but not limited to SAFER barriers (Steel and Foam Energy Reduction). We will utilize all available tools to ensure the safety of the drivers and our fans. It will remain our top priority.
"A thorough review of our other ISC facilities will continue with the focus to prioritize each track's most critical areas first. This includes but is not limited to our upcoming races at Phoenix International Raceway and Auto Club Speedway in Fontana, California. ISC is working very closely with NASCAR and industry experts to identify areas for additional safety protections. As we finalize our plans, we will communicate them to the drivers and necessary stakeholders ahead of our races at each ISC facility."
Tracks are examining where they don't have SAFER barriers after Kyle Busch's head-on crash into a concrete wall during last weekend's Xfinity Series race at Daytona. Busch was transferred from a Daytona Beach, Fla., hospital to a Charlotte, N.C., hospital Tuesday as he recovers from a compound fracture of his lower right leg and a fractured left foot.
Joie Chitwood, president of Daytona International Speedway, announced a few hours after Busch's crash that the speedway "is going to install SAFER barrier on every inch at this property. This is not going to happen again.''
Grant Lynch, president of Talladega Superspeedway, told USA Today that "I'm sure you'll see us mirror what they decide to do at Daytona.''
NASCAR Chairman Brian France said in an interview Monday on SiriusXM NASCAR Radio that "I'm really disappointed that we didn't get that right and, obviously, disappointed for Kyle. But we will. We'll get that right going forward.''
Doug Boles, president of Indianapolis Motor Speedway, told NASCAR Talk that he began looking into what more the speedway – which was the first track to have SAFER barriers installed in 2002 – could have covered shortly after Busch's accident.
He said he and engineers had not determined where additional SAFER barriers could be needed.
"That said, I wouldn't be surprised if at some level, we might add something here or there, but right now nothing is jumping out at us,'' Boles said.
Brandon Igdalsky, president of Pocono Raceway, told NASCAR Talk that he's looking at what additions his track might need.
Igdalsky noted that with a push for tracks to add SAFER barriers, there could be a crunch in getting the work done in time for races.
"There's only a handful of installers that are certified to do it,'' he said. "Now that we're all going to be scrambling to do this … how can people get it done in a timely organized fashion? It's not like they just have SAFER barrier laying out. It's all custom-built for each location.''
Atlanta Motor Speedway announced Tuesday that it will add tire packs to protect the inside wall in Turn 4. Charlotte Motor Speedway is shipping 74 tire packs to Atlanta, with each pack containing 15 tires. Those tires will be in place in time for Thursday's test session at Atlanta.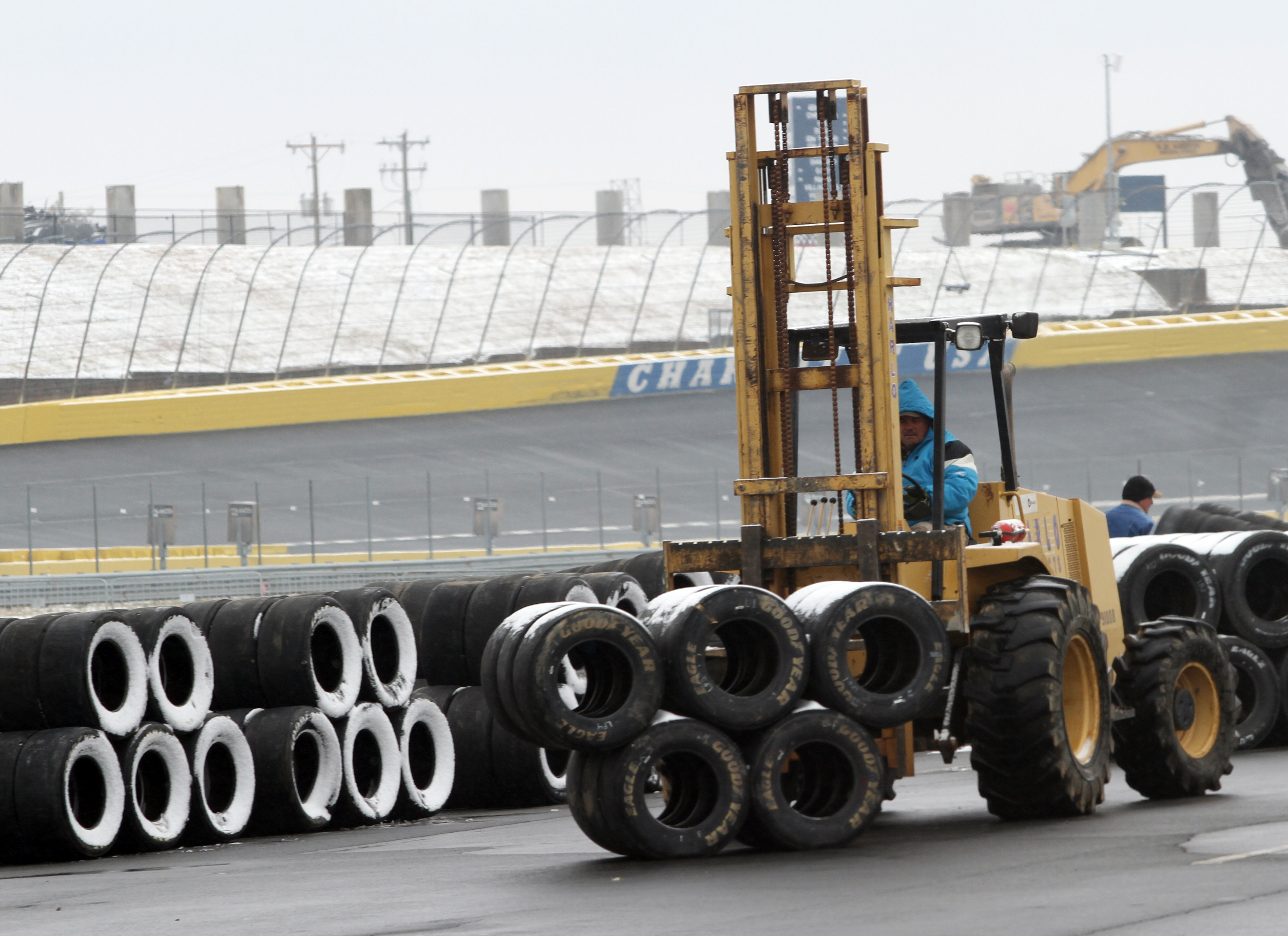 Also, Dover International Speedway will have a new catch fence installed in time for its NASCAR weekend in May. The new fence will stand 21 feet tall. The previous fence stood 15 feet tall.